CUNY #daylighthour 2018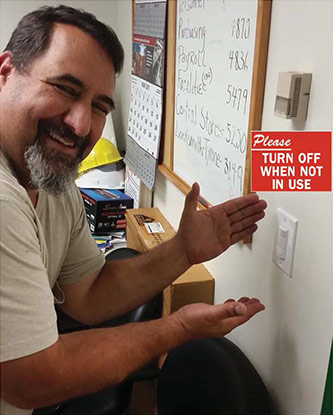 June 22, 2018, noon–1 p.m.
Shut off lights in daylit spaces this Friday from noon to 1 p.m. and help Brooklyn College achieve energy savings! 
Every year, Facilities helps the college close the budget gap and achieve significant savings through a variety of energy conservation efforts. These include:
scheduling start/stop of equipment;
repairing or replacing inefficient equipment;
installing motion sensory;
managing peak load events;
using computerized energy management systems to control heating and cooling;
upgrading windows to control heat loss and heat load; and
and installing motion sensors to control lighting.