World Environment Day and World Ocean Day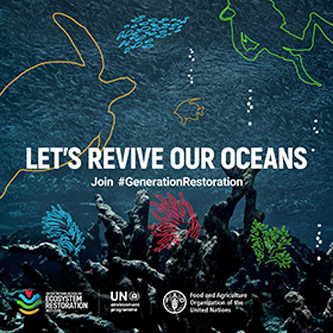 This is the perfect time to get inspired and take action to prevent litter, eliminate unnecessary waste, make your voice heard, and be more mindful in acknowledgment of World Environment Day on June 5 and World Ocean Day on June 8.
There are plenty of ways to share the message with your community!
Choose to Reuse—Join the movement to choose reusables over single use, and start planning for Plastic Free July.
Consumer Action—Connect with your favorite brands and let them know you want to see less packaging or more sustainable alternatives.
Say No to Overflow and Kick Litter to the Curb—If you see an overflowing trash or recycling bin you, can help reduce litter by not adding trash to the bin. At home, make sure your recyclables and trash are contained.
Be Mindful—Take a moment to think about how to protect your favorite outdoor places, plants or wildlife, your community, your neighbors, or a natural resource you are grateful for.
Spread the Message—Encourage worldwide awareness and action to protect our oceans and the environment. World Ocean Day and World Environment Day both have social media toolkits and resources to help you spread the word, plan events, and take action.
Looking for Other Ways to Help Restore the Environment?
Check out World Environment Day for practical actions you can take to help heal the planet and also support the United Nations' Sustainable Development Goals.