What Are Student Learning Outcomes?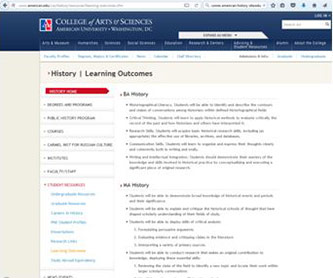 "Student learning outcomes statements clearly state the expected knowledge, skills, attitudes, competencies, and habits of mind that students are expected to acquire at an institution of higher education." — National Institute for Learning Outcomes Assessment, universities of Illinois and Indiana
Remember: You will have different student learning outcomes for different programs in one academic department. Your outcomes for your B.A. program will differ from the outcomes for your M.A. program. Here is just one example showing the differences, from the American University in Washington, D.C.