For Parents: How to Access and e-Sign the Online Verification Worksheet
Parents can now complete their portion of the financial aid verification process, sign, and securely submit financial aid documents online through, Dynamic Forms, a new student financial aid portal. You will need to create an account and e-sign the financial aid forms to assist the student with completing the required forms.
Step 1
Parents should log into their emails. (If you are unsure, check with your child to see which email was used.) Click on the provided link.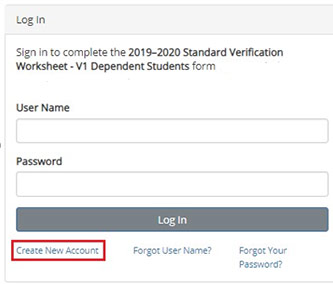 Step 2
If you do not have a Dynamic Forms account, click on Click "Create New Account" and follow the enrollment process. If you already have a Dynamic Forms account, please log in with your original credentials and skip to Step 5.
Step 3
After completing the enrollment steps, you will need to verify your email to activate the account. Once you activate the account, you will immediately have convenient online access to complete required forms.


Step 4
You will be prompted to log-in with your username, password and security question. Once you have completed the log-in process, you will be directed to the required form.
Step 5
Review and complete the verification questions. Upload any requested documentation (if applicable). If you need assistance please click here.

Step 6
Electronically sign and submit the completed forms. You will receive a confirmation notice and an email. Be sure to save the pdf version of your worksheet for your records.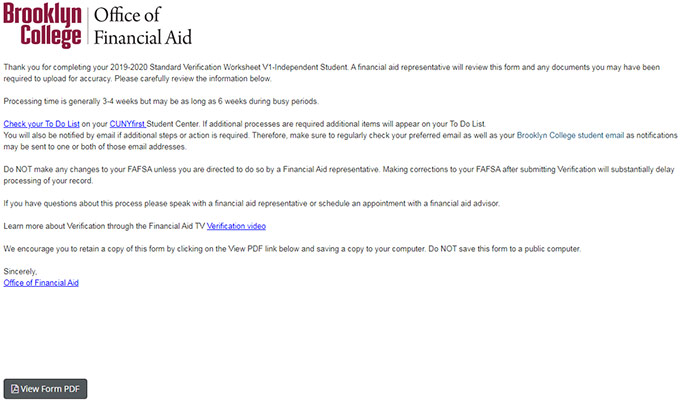 If you are having any difficulty with completing your financial aid forms online, please visit our Enrollment Services Center in the West Quad Lobby or e-mail us at finaid@brooklyn.cuny.edu.