How to Access and Submit Online Direct Loan Forms
Students can now complete their direct loan applications online through, Dynamic Forms, a new student financial aid portal.
Note
If selected for verification and you are a dependent student, your parent will be required to complete their portion the verification form. If selected for verification and you are a married independent student, your spouse may have to complete a portion of your verification form.
Step 1
Go to the Brooklyn College Financial Aid webpage and click on "Resources and Forms".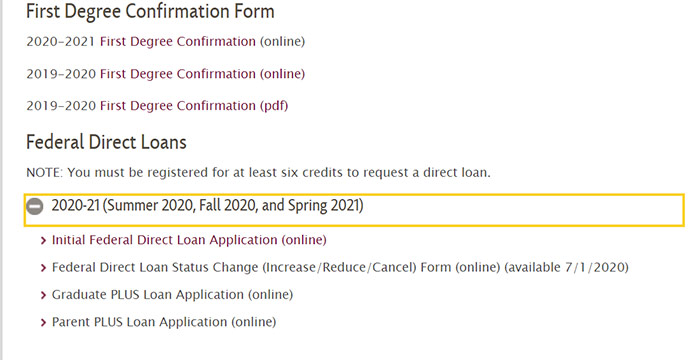 Step 2
Click on the form you wish to access, and you will be taken to the online financial aid portal. It will look like BC WebCentral and require the same log-in credentials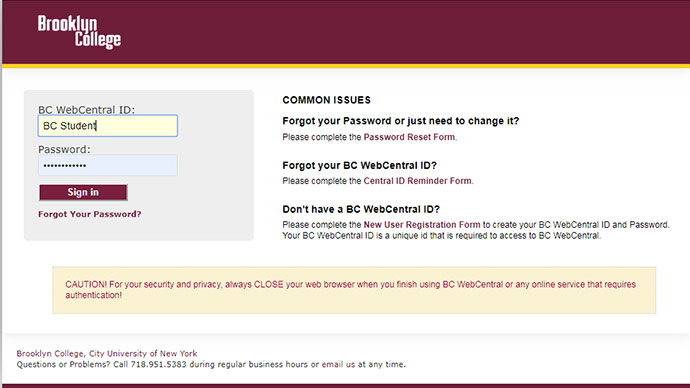 Step 3
Once you have completed the log-in process, you will be directed to the required form.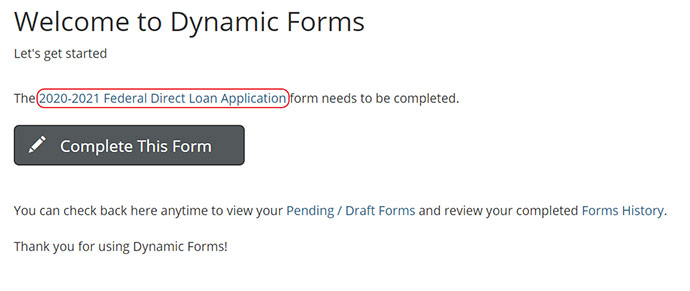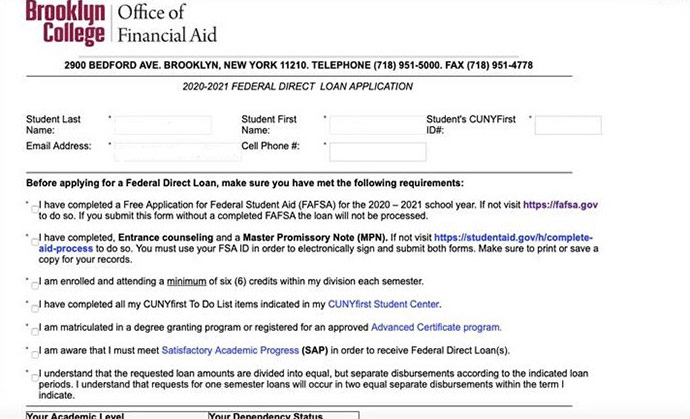 Step 4
Complete and review your loan application.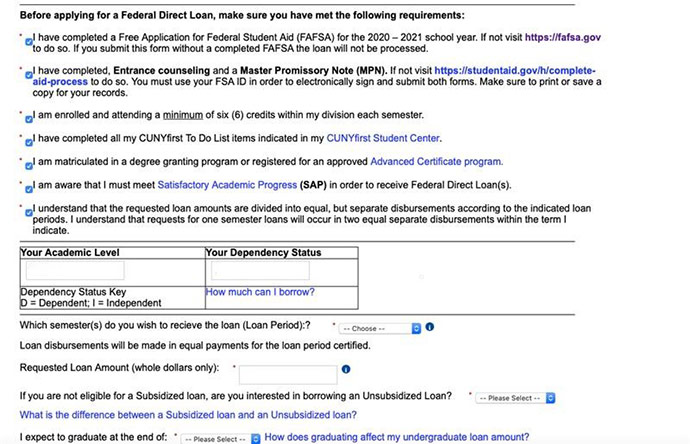 Step 5
Electronically sign the completed loan application and click the Submit button.