Warren Lustig '99
Keynote Speaker, Distinguished Alumni Award
Warren Lustig '99 is an award-winning producer and editor at CBS, where for 30 years he has documented historic, international events in television broadcasts that have captivated American audiences.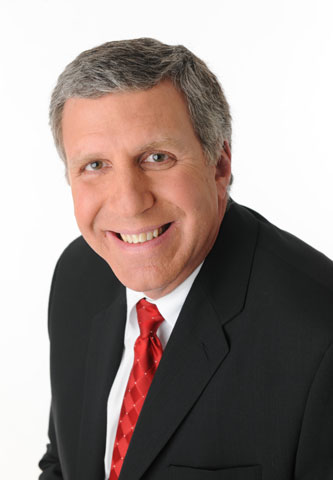 Among his broadcasting accomplishments, Lustig covered three Winter Olympics; the discovery of the Titanic at the bottom of the Atlantic Ocean; former President Ronald Reagan's visit to Russia in 1988, which preceded the fall of communism; the 1989 protests in Tiananmen Square; Operation Desert Storm; and Barack Obama's presidential campaign.
For his work, Lustig has been honored with 11 Emmy Awards and two Peabodys. His productions have aired on many well-known and prestigious programs, including 60 Minutes, 60 Minutes II, CBS Evening News with Dan Rather and Street Stories with Ed Bradley. He also spent several years with CBS Sports.
Lustig created "TV Boot Camp," an intensive two-week program in which CUNY broadcast journalism students produce a half-hour broadcast in the style of 60 Minutes. In 2010, the program was recognized by the National Academy of Television Arts and Sciences in a magazine that was distributed at the Emmy Awards ceremony.
Born and raised in Midwood, Brooklyn, Lustig studied at Brooklyn College and completed his degree through the CUNY Baccalaureate Program for Unique and Interdisciplinary Studies.
In recognition of his outstanding career in broadcast journalism, Brooklyn College honors Warren Lustig with the Distinguished Alumnus Award.