Alexandria Timoll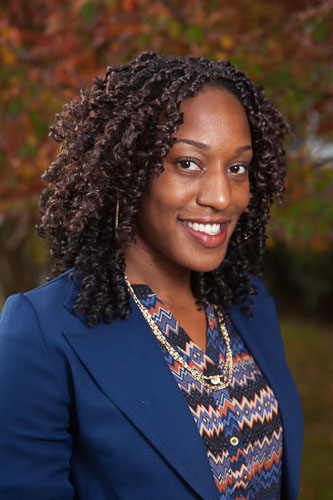 Spring 2013 winner
Alexandria Timoll is a senior at Brooklyn College majoring in education and psychology. Born to Jamaican parents, she is the first in her family to pursue a college degree. Despite having to overcome various obstacles such as being labeled "at risk" for failure, Alexandria persisted. After graduating from Brooklyn Technical High School, Alexandria entered Brooklyn College determined to use her personal experience to focus on helping those students deemed "at risk" to achieve success. 
In order to become an effective educator, Alexandria has been active in several programs. The Urban Community Teachers Program at Brooklyn College, the Peer Health Exchange Program and Breakthrough Collaborative support her passion for teaching and her ongoing desire to learn more. As part of the Peer Health Exchange Program, Alexandria has provided health workshops on important youth topics such as decision-making, sexual health, substance abuse and nutrition. Through the Breakthrough Collaborative program, she traveled to Fort Worth, Texas, where she taught English literature to eighth-grade Latino students from a low-income neighborhood.
While Alexandria's success is due to her hard work, she also credits faculty mentors like Haroon Kharem, Trina Yearwood and Joana Yip from the School of Education for helping her get to where she is today. She stated, "Working closely with them, I have learned that it is imperative that I know and understand the communities that I want to teach in. It is not enough to say I want to teach in that community because that's where I grew up. These professors showed me that it is important to analyze and evaluate the history of the community as well as the current demographics and resources in order to make an informed choice about the school I want to teach in and why."
Alexandria is hard working and dedicated to her field. She is determined to take her personal experiences and use them to help herself and others succeed. She strongly believes that "all students deserve an equal education and the chance to pursue their dreams, and I know that I will contribute to this philosophy."