Ericka Boucard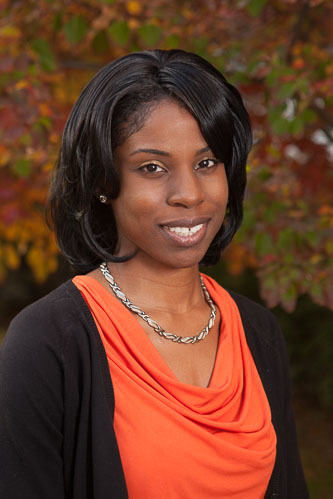 Spring 2013 winner
Ericka Boucard fought her way through many tough situations that have shaped her into the independent, strong-willed woman that she is today. At age seven, she moved from Haiti to the United States to live with relatives. Growing up without her parents forced her to mature at a very young age. She strives to be a well-rounded individual and to learn as much as the world has to offer.
Ericka is the epitome of a proactive student. She is dedicated and continuously looks to improve her skills, but this wasn't always the case. "I was very shy, but I always had a passion of wanting to know things. I had to learn on my own, I had to seek," she says. Spending her first year of college at York, she immediately became involved in multiple organizations and became a mentee of the college's president. After deciding what she wanted to study in school, she made the decision to transfer to Brooklyn College to continue her education.
She is currently majoring in psychology and biology. The love for both fields has allowed her to explore a wide variety of volunteer activities. At Brooklyn College, she continues to be involved on and off campus. She has volunteered at many hospitals, including Woodhull Hospital, Kings County Hospital and Cumberland Diagnostic Treatment Center. She is the treasurer for National Black Science Students Organization (NBSSO), and the founder and president for Women of Color at Brooklyn College (WCBC). She also volunteers consistently with the Office of Civic Engagement and Orientation Programs, and is a member of the Mellon Mays Undergraduate Fellowship program.
Her career goal is to become a clinical psychologist, and she is currently on the path to obtaining a Ph.D.