Isabel Rodriquez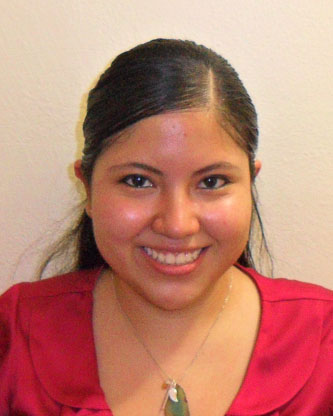 April 2012 winner
At the age of 22, Isabel V. Rodriguez is a busy young woman. A native of Ecuador, Isabel faced linguistic, educational, economic and familial challenges when she moved to the United States at the age of five, and she has surpassed them all.
Isabel has participated in various activities during her time at Brooklyn College. She is a part of the Mellon Mays Undergraduate Fellowship Program, the Scholars Program in the Honors Academy, a writing tutor at the Learning Center and a member of the Women of Color Association at Brooklyn College. She will graduate this spring, magna cum laude, with a B.A. in psychology and sociology. She is very proud of the numerous awards in academics, public service, research and psychology that she has received.
But, Isabel says that her biggest accomplishment so far has been her acceptance to the University of Rhode Island's fully funded doctoral program in clinical psychology. Her long-term goal after she receives her Ph.D. is to be a licensed clinical psychologist.