Angela Rodriquez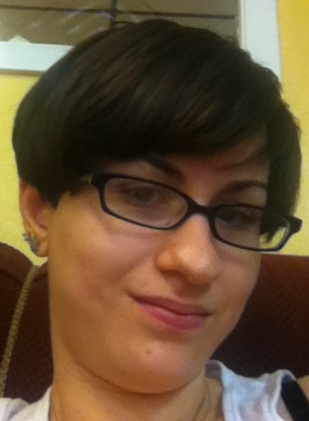 December 2012 winner
Angela Rodriguez-Heller was inspired by Helen Keller's biography to remain optimistic about life's biggest troubles. From reading her story, Rodriguez-Heller looked past her circumstances and started believing in herself. At the age of three, Rodriguez-Heller developed a speech impediment and a hearing problem. Then, she was diagnosed with a central auditory processing disorder that affected her speech when she was 10 years old.
"Throughout my childhood, I was stigmatized because of my speech impediment. It was very difficult for me to speak in school without my classmates making crass comments about my speech. I felt hurt and rejected. I had dreams of becoming successful in life. At that point in my life, I was uncertain about my future because of my grades, central auditory processing disorder, speech and handwriting," said Rodriguez-Heller.
In spite of the challenges, Rodriguez-Heller learned to cope and enrolled at Brooklyn College in 2010. "I was recommended by many to attend Brooklyn College because of the diversity in terms of students and faculty. It's a beautiful campus, and the psychology classes are great. I fell in love with the major after one course, and I always had questions and comments about the material from class," said Rodriguez-Heller.
Outside of academics, Rodriguez-Heller is fully engaged with campus life. She's a member of the V-day committee and the women history month committee, and she volunteers with the Admissions Office open house as a campus tour guide. She also volunteers with the Civic Engagement and Orientation Office for the incoming freshmen and transfer orientations.
After commencement, Rodriguez-Heller hopes to apply for graduate school and become a mental health counselor.