International Electroacoustic Music Festival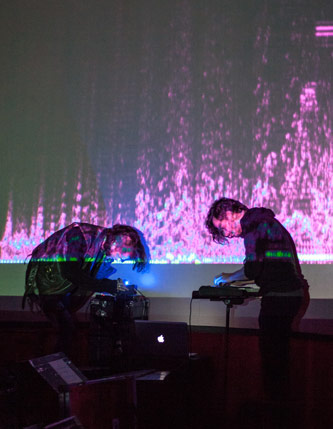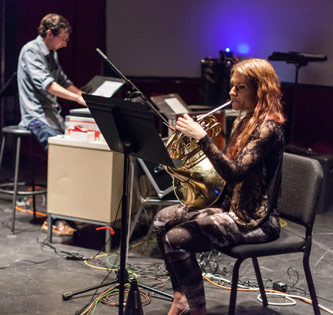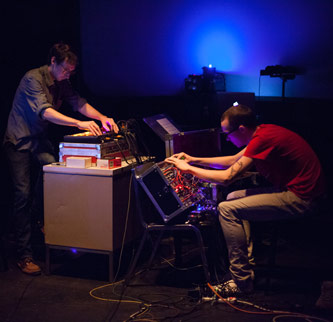 Fall 2014 IEAMF Festival
November 4–6
Studio 312 and 206G Roosevelt Hall Extension, Brooklyn College
Tuesday, November 4
Music+Video. Special guest composer Dennis H. Miller.
12:30 p.m.
Dennis Miller artist talk, 206G Roosevelt Hall Extension
2:15 p.m.
Screening of music/video works by Dennis Miller, Studio 312*
7 p.m.
Concert of music/video works, Studio 312*. Featuring works by:
Dennis Miller
Gerhard Daurer
Eva Toth and Gyorgy Kurtag
Kasumi and James Lauer
Ruth Jarman and Joseph Gerhardt
Jean Detheux and Jean Derome
Tina Frank and General Music
Michel Gagne, Barry Guy, and Paul Plimley
Stephanie Maxwell and Allan Schindler
Candas Sisman
Wednesday, November 5
Circuit Bridges – Collaborative concert
7 p.m., Studio 312
Featuring works by:
Robert Voisey
David Morneau
Melissa Grey
Dan Henry Boehler
Douglas Cohen
Nicholas Nelson
Whitney George
Christian McLeer
Douglas Geers
George Brunner
Thursday, November 6
Emerging Composers
7 p.m., Studio 312
Featuring works by:
John Cleary
Jeff Tobias
Jessica DiMari
Yuriy Lehki
John Dunlop
Ivonne Parades
Matthew Compo
Konrad Kamm
Matthew Gantt
Jabbath Roa
* Studio 312 is 312 Roosevelt Hall Extension.
Directions