David Grubbs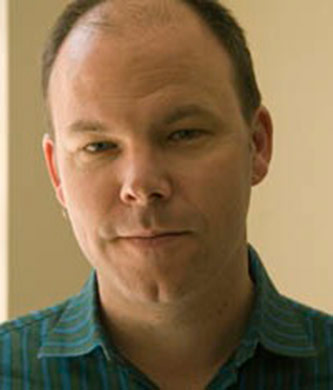 Associate Professor
David Grubbs received his B.A. from Georgetown University, and his M.A. and Ph.D. from the University of Chicago.
Grubbs has released 10 full-length solo albums and appeared on more than 150 commercially released recordings. His most recent album is An Optimist Notes the Dusk (Drag City/P-Vine, 2008). In 2000, his album The Spectrum Between was named Album of the Year in the London Sunday Times. Grubbs was a founding member of the group Gastr del Sol and has appeared on recordings by Tony Conrad, Pauline Oliveros, Matmos, Will Oldham, The Red Krayola and many others. His collaborations include projects with visual artists Stephen Prina, Angela Bulloch, Cosima von Bonin and Anthony McCall as well as with writers Susan Howe and Rick Moody. Grubbs's music appears in films by, among others, Doug Aitken, John Boskovich and Thierry Jousse. He was a 200506 grant recipient in music/sound from the Foundation for Contemporary Arts.
In 2005, Grubbs completed a Ph.D. dissertation entitled "Records Ruin the Landscape: John Cage, The Sixties and Sound Recording." He regularly contributes music criticism to the Süddeutsche Zeitung, and his criticism has appeared in Conjunctions, Bookforum, Texte zur Kunst and Purple.