John J.A. Jannone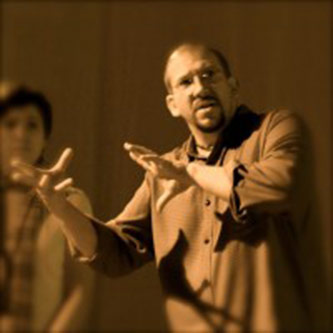 Director of PIMA
John J.A. Jannone makes and studies noises, pictures and stories, and is particularly interested in noises, pictures and stories that somehow involve electricity, numbers and people. He is an associate professor at Brooklyn College and designed the college's two graduate programs in Performance and Interactive Media Arts (PIMA), which he directed through spring 2008. He currently coordinates the M.F.A. program in television production.
His current research interest is the psychology of collaboration, specifically the sensation of conscious will during the collaborative process.
John co-directs two summer camps for children: Camp Ballibay for the Fine and Performing Arts, and The Farm Arts Camp.
He believes in providing children and adults with delicious food prepared from scratch using local, seasonal and sustainably produced ingredients. He spent summer 2009 working with incredible collaborators at the camps to provide this sort of food service to the camp community.