Faculty and Staff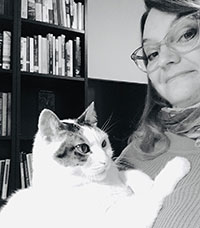 Stephanie Jensen-Moulton
Professor of Music
HISAM Director
Stephanie Jensen-Moulton is Tow Associate Professor of Musicology and American Studies at Brooklyn College, where she is also director of the Hitchcock Institute for Studies in American Music. Her edition of Miriam Gideon's 1958 Opera Fortunato was published with A-R's Recent Researches in American Music Series, and she is co-editor of the Oxford Handbook of Music and Disability. She has published numerous articles on American music topics, including "Blind Tom" Wiggins, Pauline Oliveros, and women in hip-hop. She is also co-convener of the colloquy on "Music and Disability Aesthetics" in the Journal of the American Musicological Society. Her current monograph project centers on American opera and disability, and she is editor of a forthcoming collection on American popular song as domestic violence narrative.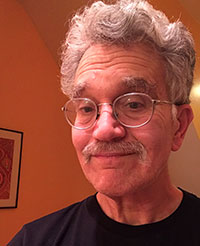 Ray Allen
Professor of Music
Senior Research Associate
Trained in folklore, ethnomusicology, and American studies at the University of Pennsylvania where he received his Ph.D. in 1987, Ray Allen has been affiliated with the Hitchcock Institute since 1993. His research has ranged from African American gospel, Caribbean Carnival music, and the folk music revival to the works of composers Ruth Crawford Seeger and George Gershwin. His books include Singing in the Spirit: African-American Sacred Quartets in New York City (University of Pennsylvania Press), Island Sounds in the Global City: Caribbean Popular Music in New York City (University of Illinois Press, co-edited with Lois Wilcken), Ruth Crawford Seeger's Worlds: Innovation and Tradition in Twentieth-Century American Music (University of Rochester Press, co-edited with Ellie Hisama), Gone to the Country: The New Lost City Ramblers and the Urban Folk Music Revival (University of Illinois Press), and most recently Jump Up! Caribbean Carnival Music in New York City (Oxford University Press). Allen co-edits American Music Review and coordinates HISAM scholarly conferences and concerts.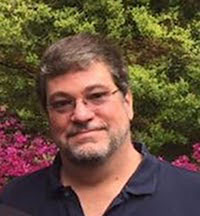 Jeffrey Taylor
Professor of Music
Senior Research Associate; HISAM Director 2005-2019
Jeffrey Taylor (Ph.D., Michigan) has been a member of the Conservatory faculty since 1993. He specializes in jazz and other areas of music in the United States, though he also teaches general courses in Western music history and musicology and has regularly led sections of the Conservatory's introductory Core course (he is also a co-author of that course's textbook). He is also on the faculty of the CUNY Graduate Center, where he teaches doctoral seminars in American music and jazz history and historiography, and serves on the board of the American Studies Certificate Program. His scholarly work has focused primarily on pre-1940s jazz, though his interests include many aspects of current trends in jazz and popular music scholarship and performance, particularly those related to race, gender, class, sexuality and spirituality. He has been on the editorial boards of Black Music Research Journal and The Journal of the Society for American Music. His writing has appeared in Musical Quarterly, Black Music Research Journal, American Music, American Music Review, and other publications. His volume in the MUSA (Music of the United States) series, Earl "Fatha" Hines: Collected Piano Solos, 1928-41, won the Claude Palisca Award from the American Musicological Society in 2007. He contributed an essay on Chicago women pianists in the collection Big Ears: Listening for Gender in Jazz Studies, co-edited by Sherrie Tucker and Nichole T. Rustin (Duke). He contributed several entries for the second edition of the New Grove Dictionary of American Music and Musicians (Oxford). He is completing a book titled Earl Hines and Chicago Jazz. He also continues research on jazz in Brooklyn and saxophonist Pharoah Sanders.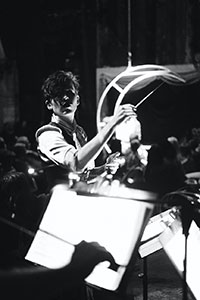 Whitney George
Graduate Assistant
Whitney George's music traverses the affective terrain between tragedy and ecstasy, fragility and strength, bringing together romantically delicate intimacy and the spectacular darkness of the macabre. Her operas, staged multimedia works, and chamber music have had both international and domestic premieres. Most recently, George was commissioned by dell'Arte Opera to write Princess Maleine, an adaptation of a Grimms fairytale. She received the 2017 Elebash Award for her orchestration of Miriam Gideon's opera Fortunato, which premiered under George's baton in May 2019. George is the artistic director and conductor of The Curiosity Cabinet, a chamber orchestra formed in 2009. She holds an undergraduate degree from the California Institute of the Arts and a master's degree from Brooklyn College, and she is currently a Ph.D. candidate at the CUNY Graduate Center. In addition to her composing and conducting, George teaches at the Brooklyn College Conservatory of Music, works at the Hitchcock Institute of American Studies, and is on the composition faculty for Face the Music.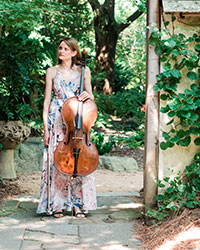 Kirsten Jermé
Graduate Assistant and Managing Editor of American Music Review
Cellist Kirsten Jermé leads a multifaceted career as a performer, educator, and arts advocate. As a chamber musician, Kirsten has performed internationally in venues including Weill Recital Hall and the Joyce Dance Theater in New York City, the National Gallery of Art in Washington D.C., Harlaxton College in England, the Banff Arts Centre in Canada, the Dame Myra Hess Series in Chicago and Accademia Chigiana in Siena, Italy.  Kirsten was formerly cellist of the Larchmere String Quartet, which toured across the U.S., Canada and Italy and recorded for the Naxos label.  Kirsten also served as Principal Cellist of the Evansville Philharmonic Orchestra and held the Eykamp String Quartet Faculty Artist-in-Residence position at the University of Evansville, where she co-developed a chamber music course for undergraduates.  She is a member of the Britt Festival Orchestra in Oregon.
Kirsten recently served as cello faculty at North Carolina State University and has given masterclasses at UNC-Chapel Hill, Western Kentucky University and Otterbein.  A deeply committed educator, she has also taught for institutions including 92Y and Greenwich House Music School in Manhattan, Frank Sinatra High School of the Arts in Queens, Riverdale Country School in the Bronx, the North Carolina Chamber Music Institute and Kidznotes, and she served as Honors Director for the Lamar Stringfield Music Camp. Kirsten received her M.M. at Eastman School of Music and her B.A. from Stony Brook University. She is currently pursuing a D.M.A. at the CUNY Graduate Center as a pupil of Marcy Rosen, and serves in an adjunct role at Brooklyn College.