American Music Review
Vol. XLV, No. 2, Spring 2016
Celebrating Minimalism and K. Robert Schwarz
By Jennifer Oates, Queens College and Jeffrey Taylor, Brooklyn College
Many of us at the Institute and Brooklyn College fondly remember K. Robert Schwarz (1959-1999), who was a Research Assistant here in the 1990s. He was an immensely talented writer and scholar and cordial colleague. Those who did not know Schwarz personally probably encountered his work in the New York Times, Musical America, and many other publications, as well as through his most significant scholarly legacy, the book Minimalists (Phaedon Press, 1996). Schwarz earned his Bachelor of Arts degree in music at Queens College in 1979, where his father, Boris Schwarz, was emeritus professor of violin in the Music Department as well as a renown musicologist. He completed a Masters at Indiana with a thesis on Steve Reich, and was completing a dissertation on Paul Bowles at the CUNY Graduate Center when his life was cut tragically short by AIDS.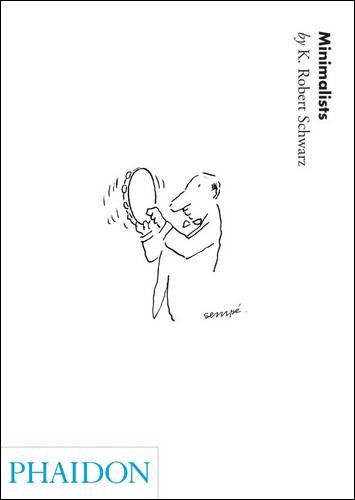 Robert interviewed hundreds of prominent musicians of the late twentieth century, including composers such as Paul Bowles, Steve Reich, Terry Riley, Milton Babbitt, Meredith Monk, Pauline Oliveros, Ellen Taffe Zwilich, and John Corigliano, performers such as Joshua Bell, Anne Sophie Mutter, and Thomas Hampson, conductors such as James Levine and Andre Prévin, and many fellow scholars. His recordings and transcripts of the interviews, along with his papers and extensive research notes for both his academic work and criticism, were given to the Queens College Library by his family soon after his death.
We are delighted to announce that The K. Robert Schwarz collection can be viewed at the Queens College Special Collections and Archives Department. All 320 tapes of K. Robert Schwarz's interviews are now available for use on CDs in the Queens College Music Library. For a complete list of interviewees, see the CUNY Catalog (do a simple search for "Schwarz interviews" at https://libsearch.cuny.edu/F/?func=find-b-0&local_base=queens). Please note, due to copyright issues, CDs must be used in the QC Music Library and cannot be copied or published without permission from the Schwarz family and those being interviewed. Thank you to the Special Collections Department of the Benjamin Rosenthal Library and to the Schwarz family for facilitating the completion of this digitization project, a fitting memorial to a writer and scholar who left us much too soon.