About Us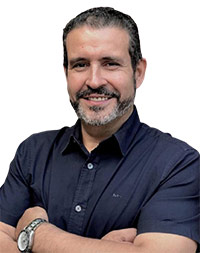 Roger Gonzalez, Program Manager of the Blackstone LaunchPad
Roger has worked or collaborated with numerous Fortune 500 companies, most notably in media and advertising, where he began his career with the CBS Television Network. He moved into the print media and managed various marketing and sales teams at companies like Time Out New York, The New York Daily News, El Diario La Prensa, Diario De Mexico, and more. In his career, he has launched or re-launched media enterprises in the multicultural and arts sector at a variety of companies (Viva New York, Mira! Magazine, Urban Sofrito, Diario De Mexico, Time Out New York, LocalTheatreUSA, just to name a few). He has consulted advertising agencies, and worked in marketing, sales training, and many entrepreneurial ventures. Transitioning to the entertainment arena in 2008, he has consulted or produced over a dozen Off Broadway and Off-Off Broadway theatre productions.
He has taught and mentored in marketing/sales since 2006, first at Brooklyn College and then at other CUNY schools such as Queens College, Kingsborough, LIU, and currently at New York City College of Technology, where he teaches marketing. Roger takes great pride in his new role as the Program Manager of the Brooklyn College Blackstone LaunchPad at the formed Innovation and Entrepreneur Lab. He looks forward to bringing a new level of opportunities to Brooklyn students.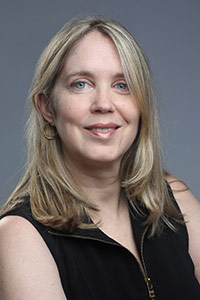 Veronica Manlow, Academic Director
Veronica is an associate professor in the Department of Business Management at the Murray Koppelman School of Business. In addition to her current research (which focuses on the intersection of luxury brands and labor), she has a longstanding engagement with entrepreneurship and alternative forms of organizational structure and management. As the Lab's Academic Director, she interfaces with faculty in all disciplines to develop curriculum, activities, and partnerships that promote entrepreneurship and entrepreneurial thinking. She works to help students receive the necessary training and funding to support initial ventures in business, technology, social justice, climate change, and community engagement (including on our own campus).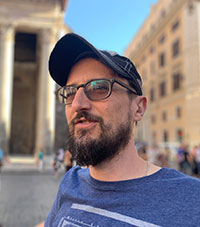 Lucas Rubin, Campus Director
Lucas is the College's Assistant Dean for Academic Programs and, as a member of the Department of Classics, director of the world-renowned Latin/Greek Institute. He has a broad range of experiences in developing and administering a variety of programs, including graduate and certificate programs, and credit, noncredit, and extension-style courses. He provides administrative, financial, and managerial oversight of the Lab.