Magner Career Center
Events Calendar
Tuesday, October 24, 2017
Tuesday, October 24, 2017
Thursday, October 26, 2017
Thursday, October 26, 2017
Friday, October 27, 2017
Tuesday, October 31, 2017
Tuesday, October 31, 2017
Tuesday, November 7, 2017
Tuesday, November 7, 2017
Tuesday, November 7, 2017
The Magner Career Center provides students the knowledge, skills, values and opportunities that are essential to fulfilling their career aspirations. Through partnerships with employers, alumni, and faculty and staff, students are prepared to succeed in today's competitive global economy.
Programs and Services
Professional Skills Training
Learn more about all the programs and services the Magner Career Center offers. To find out more about Resume Review Drop-in Hours or to see how to contact us click here.
Besides working directly with us, you can post jobs and internships with us throughout the year using our HireBC system which reaches over 25,000 Brooklyn College students and alumni. Creating an account is quick and easy. It allows you to craft your posts in the most individualized and efficient way possible. If you have trouble creating your account or posting your position, you can e-mail us your postings or call 718.951.5696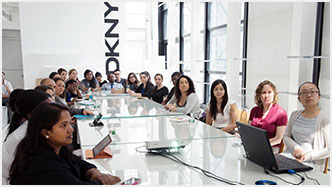 Learn first-hand about a profession and its career requirements through a visit to a company in the career field of your choice.