Faculty Day Conference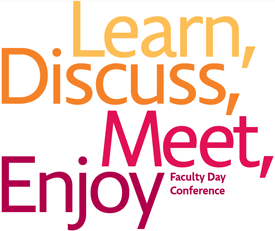 Call for Proposals
18th Annual Faculty Day Conference
Student Center
Wednesday, May 21, 2014
We invite you to participate in the exchange of ideas at this year's Faculty Day Conference. We expect the day to be filled with thought-provoking, absorbing, and controversial topics. The content of the conference is determined by your suggestions and proposals. Given the vast cross-section of academic backgrounds at the college, we love to see topics considered from multiple disciplinary perspectives or a variety of points of view.
Bearing in mind this year's theme, Higher Education: Speeding toward an uncertain future, proposals for presentations and workshops related to the complex and ever-changing landscape of higher education are highly encouraged.
Deadline - December 15, 2013
Proposals should be submitted by December 15, 2013 via the online form or you may drop off your proposal in 3227 Boylan Hall. Questions or preliminary ideas should be sent to Myra Kogen at mkogen@brooklyn.cuny.edu. All faculty (full- and part-time alike) are invited to submit ideas for the conference.
2013 Faculty Day Conference
Please take a look at last year's conference for inspiration! It was a great event with some really excellent presentations and workshops.