Faculty Day 2022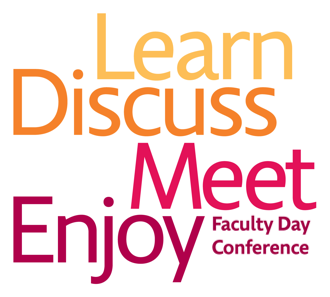 25th Annual Faculty Day Conference and Awards Ceremony
Virtual Conference
Wednesday, May 18, 2022
The 25th Annual Faculty Day Conference and Award Ceremony affords us an opportunity to pause from business as usual in order to recognize and celebrate the accomplishments of the Brooklyn College faculty. At this multidisciplinary conference, colleagues participate in an exchange of ideas about a wide variety of scholarly, artistic and pedagogical interests and concerns. The awards ceremony honors individuals nominated by their fellow faculty members for their accomplishments in teaching, research, and service.
The Faculty Day Conference provides a unique college-wide opportunity to foster connections with our colleagues and improve the quality of intellectual and social life here on campus. Each year this day gives us a chance to engage in dialogue about academic and pedagogical activities with our colleagues from remarkably diverse disciplines.
Thank you for joining us at this year's Faculty Day Conference and contributing to Brooklyn College's professional and intellectual vitality.
Virtual Symposia Sessions
Learn and engage with your colleagues' research, creative work and on-campus initiatives. This year's virtual symposia will cover a wide range of topics. See the full program (pdf) for details.
Symposia Session 1: 9:30–10:45 a.m.
Developing Anti-Racist Curricula
SAFE@BC: Supporting Advancement of Faculty Equity at Brooklyn College
War Media Coverage and the Reality of War
Symposia Session 2: 11:15 a.m.–12:30 p.m.
Incorporating Sustainability: Challenges, Best Practices and Lessons Learned
Center for the Study of Brooklyn Faculty Research
A Conversation among Brooklyn College First-Gen Faculty
Implicit Bias: How it can Affect Our Work
Symposia Session 3: 2:30–3:45 p.m.
The Censorship Pandemic in US Public Schools: Erasing Voices from Libraries and the Curriculum
Teaching with A People's Guide to New York City
C3-PONet: Community, Classroom to Career Potential
Virtual Roundtable Conversations
Drop in on these informal discussions. If you have interest in more than one topic, you are welcome to move around between "tables." See the full program (pdf) for details.
All Roundtables: 1–2 p.m.
Innovation and Entrepreneurship Lab at Brooklyn College
The BA-MD Program of Brooklyn College & SUNY Downstate
Faculty Writing Group: A Community of Scholars
Re-envisioning General Education at Brooklyn College
But, I've Been Mentoring my Whole Career! Why Formal Mentoring Training Matters
What do you want? Tell the Center for Teaching and Learning!
Campus Climate for AAPI Faculty, Staff, and Students: A Barometer
Faculty Awards Ceremony
Join us to celebrate our colleagues' achievements!