Common Reading Selection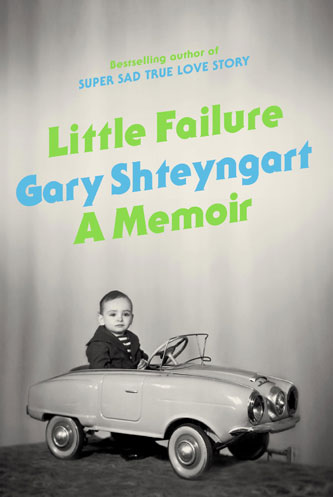 Little Failure by Gary Shteyngart
Born Igor Shteyngart in Leningrad during the twilight of the Soviet Union, the curious, diminutive, asthmatic boy grew up with a persistent sense of yearning — for food, for acceptance, for words — desires that would follow him into adulthood. In the late 1970s, world events changed Igor's life — he and his family moved to Queens, N.Y. Along the way, Igor became Gary.
Shteyngart's parents dreamed that he would become a lawyer or at least a "conscientious toiler" on Wall Street, something their distracted son was simply not cut out to do. Fusing English and Russian, his mother created the term Failurchka — Little Failure — which she applied to her son. With love. Mostly.
As a result, Shteyngart operated on a theory that he would fail at everything he tried. Swinging between a Soviet home life and American aspirations, Shteyngart found himself wishing he could find a real home. And somebody to love him. And somebody to lend him 69 cents for a McDonald's hamburger. Provocative, hilarious and inventive, Little Failure is a memoir of an immigrant family, as told by a lifelong misfit who forged an essential literary voice and, against all odds, a place in the world.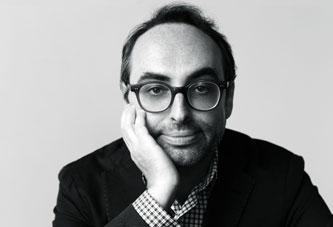 About the Author
Gary Shteyngart was born in Leningrad in 1972 and came to the United States seven years later. He is the author of the novels Super Sad True Love Story, which won the Bollinger Everyman Wodehouse Prize and was selected as one of the best books of the year by more than 40 news journals and magazines around the world; Absurdistan, which was chosen as one of the 10 best books of the year by The New York Times Book Review and Time magazine; and The Russian Debutante's Handbook, winner of the Stephen Crane Award for First Fiction and the National Jewish Book Award for Fiction. His work has appeared in The New Yorker, Travel + Leisure, Esquire, GQ, The New York Times Magazine and many other publications and has been translated into 26 languages. Shteyngart lives in New York City and upstate New York.
To learn more about Gary Shteyngart and Little Failure, including book reviews, interviews with the author, and articles on its themes of language, Russian history, culture and identity, visit the Brooklyn College Library's 2014 Common Reading Page.
Meet the Author 
The First College Year is proud to present Gary Shteyngart, author of the fall 2014 First-Year Common Reading, Little Failure. This rare and intimate on-campus visit will feature live discussion, selected readings and book signing. The event is free and open to the entire Brooklyn College community. Seating is first come, first served.
A Conversation with Gary Shteyngart
Wednesday, October 1, 2014
12:15 – 2:30 p.m.
Whitman Auditorium
Faculty Reflections on This Year's Common Reading
Richard Horwich, Professor Emeritus of English
Gary Shteyngart's Little Failure belongs to a crowded sub-category of autobiography — the first-person record of the immigrant experience. What sets it apart from all those other memoirs by lost people who found themselves in America is that until now, Shteyngart's literary specialty has been the comic novel, best exemplified by The Russian Debutante's Handbook (my favorite) and the more recent Absurdistan. Little Failure chronicles the life of a Russian-Jewish boy growing up in a lower-middle class neighborhood in Queens; as the reader watches Shteyngart try to wrench himself out of the Russian language and culture, I was reminded of that other great literary ex-pat, Vladimir Nabokov, and his own memoir Speak, Memory
Shteyngart was a geeky but very smart kid who found his way to Stuyvesant High School and Oberlin College, enveloped in a toxic cloud of sexual desire mingled with intense feelings of inferiority. "I'm still operating on the theory that I will fail at everything I try," he writes. But he will not; reading and eventually writing saved him, earning at last even the grudging admiration of his parents, whose love for him seemed to flicker on and off like a faulty fluorescent bulb. I won't spoil the sometimes hilarious, sometimes poignant adventures Shteyngart has trying to learn English (the four-letter words came first), trying to find a girl who would return his burning lust (he found her at Oberlin), trying to make friends (they were often geekier than he was), or trying to publish his early stories (they were rejected with encouragement).
Mingled with the narrative of growing up in Little Neck are his memories of Leningrad, and his trip back to Russia with his parents, which will show you a view of the Mother Country unlike any you have encountered. Like Nabokov, Shteyngart brings a keen, critical eye and a droll prose style to bear on the delights and absurdities of America. Often, as he details his rites of passage, you won't know whether to laugh or cry. Why not do both?
Anna Gotlib, Assistant Professor of Philosophy
As a Russian immigrant myself, Little Failure struck me with its unrelenting honesty and its refusal to sugar-coat and edit out the difficult, challenging experiences of the author and his vivid assortment of friends and family. Along with its original, candid voice, the memoir offers stories that do not conform to any expected, clichéd, immigrant narratives of absolute triumph or total failure. Instead, this is the story of a particular person, with his particular weaknesses, fears, strengths, and desires, told through often sharp, self-deprecating humor, which invites the reader into a world that is deeply nuanced, never what it appears to be, and always in flux.
The book presents a particularly significant dilemma: On the one hand, whoever you think you are, whatever your roots happen to be, and however strong your commitments might be to some fixed idea of yourself and of your identity, none of these things are guaranteed to stay the same, or be impenetrable to the influences of people or experiences, or remain protected against the shock of the new. On the other hand, your past is always with you, and to simply run away from it without looking back is to impoverish both your present and your future. The difficult tight-rope walking act of the immigrant's world is precisely in living both sides of this dilemma at the same time — and Gary Shteyngart demonstrates this experience unlike anyone else.