Common Reading Selection
The Brief Wondrous Life of Oscar Wao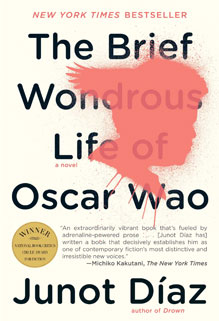 Things have never been easy for Oscar, a sweet but disastrously overweight, lovesick Dominican ghetto nerd. From his home in New Jersey, where he lives with his old-world mother and rebellious sister, Oscar dreams of becoming the Dominican J.R.R. Tolkien and, most of all, of finding love. But he may never get what he wants, thanks to the fukú — the curse that has haunted Oscar's family for generations, dooming them to prison, torture, tragic accidents, and, above all, ill-starred love. Oscar, still waiting for his first kiss, is just its most recent victim.
About the Author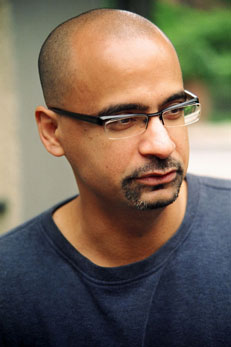 Junot Díaz was born in the Dominican Republic and is the author of The Brief Wondrous Life of Oscar Wao, which won the 2008 Pulitzer Prize and the National Book Critics Circle Award; This Is How You Lose Her, a New York Times bestseller and National Book Award finalist; and the critically acclaimed Drown. His fiction has appeared in The New Yorker, African Voices and numerous Best American Short Stories anthologies. He is the recipient of a MacArthur Genius Fellowship, PEN/Malamud Award, Dayton Literary Peace Prize, Guggenheim Fellowship and PEN/O. Henry Award, among other accolades. A graduate of Rutgers College, Díaz is currently the fiction editor at Boston Review and the Rudge and Nancy Allen Professor of Writing at the Massachusetts Institute of Technology.
Faculty Reflections on This Year's Common Reading
Assistant Professor Helen Phillips, Department of English
As a writer, I appreciate The Brief Wondrous Life of Oscar Wao for being what I like to call a "permission book" — permission to throw pop culture and history and folklore and confession and whatever else up onto the same stage, to stretch language and use wildly diverse reference points and perspectives in an effort to capture life on the page. Most of all, permission to develop a voice, a bold / expansive / outrageous / courageous / irreverent / quirky voice. My creative writing students love this book, because it sets them free. It gives them permission to use their wackiest voices, pursue their most idiosyncratic impulses, go wherever they need to go to craft their narrative, no boundaries, nothing too sacred, nothing too profane.
Notice how on the first page alone Junot Diaz delivers us from the grand, devastating historical sweep of "They say it came first from Africa, carried in the screams of the enslaved" to the shocking change in diction of "we've all been in the shit ever since." This book, this voice, aims to be as varied and surprising and vibrant as life itself.