Strategic Leadership Team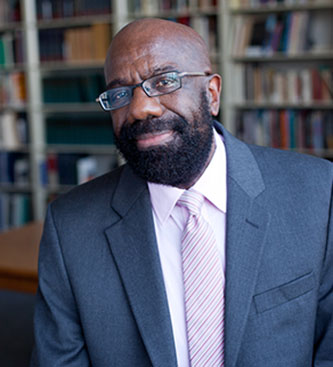 Willie Hopkins, Dean
Willie Hopkins is founding dean of the Koppelman School of Business at Brooklyn College. Prior experiences include dean of the School of Business and Technology at the University of Maryland, Eastern Shore, and dean of the College of Business at California State University, Chico. Under his leadership there, the college was recognized by the Princeton Review for four consecutive years as one of the top business schools in the nation. The college also earned a ranking of #6 (out of 400 business schools) in Eduniversal's "Excellent Business Schools" category and was ranked by U.S. News & World Report in 2010 as one of the top business schools in the nation.
During his academic career, Hopkins has authored two books and has a combined total of more than 100 presentations and articles that have been published in some of the top journals in the field of management. In addition, he serves on the editorial boards of five academic journals.
Hopkins has held positions with IBM Corporation, General Dynamics Corporation and National Cash Register Corporation, and has consulted and conducted training seminars for organizations such as the Arapahoe National Forest Service, Campus Crusade for Christ, Colorado Department of Transportation, U.S. Department of Energy, Destination Hotels and Resorts, Environmental Protection Agency, City and County of Denver, Hewlett-Packard Corporation, Larimer County Humane Society, Plastic Technology Corporation and the Washington State Department of Transportation.
He has received honors for outstanding service and leadership, was designated a strategic partner with the United States Air Force at the Pentagon in 2004, and is an Aspen Scholar (2006 Aspen Institute's Executive Seminar).
Education
Ph.D., strategic management, University of Colorado; M.B.A., general management, San Diego State University; B.S., marketing, San Diego State University
Contact
522 Whitehead Hall
E: whopkins@brooklyn.cuny.edu