Gladstone Edwards, EY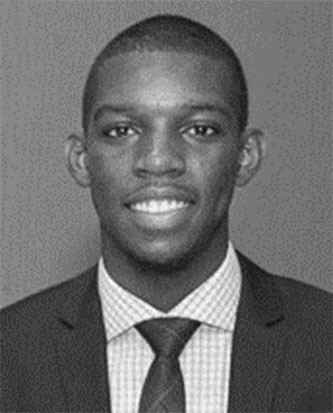 Gladstone Edwards is a Senior Consultant in the Financial Accounting Advisory Services practice of Ernst & Young LLP (EY), one of the largest multinational professional services firms in the world. He began his career in the EY New York City office in 2015 providing accounting and financial reporting services to both commercial and financial services clients. Since then, he has pivoted to assisting his clients in various capacities to address a diverse set of business challenges, regulatory remediation and collateral & liquidity management initiatives to meet business/shareholder objectives and create long-term sustainable value.
Gladstone holds BS in both Economics and Accounting from Brooklyn College (CUNY) in Brooklyn, New York. While there, he was an active member of the Accounting Society, National Association of Black Accountants (NABA) and the Student Leadership Council.
Outside of academia and the office, Gladstone has a passion for driving social justice and promoting diversity and inclusion, through various initiatives. He is also an avid lover of sports and cheers for his hometown New York Giants, Rangers and Yankees – but somehow ended up a lifelong fan of the Boston Celtics.