Lori Kloper, PWC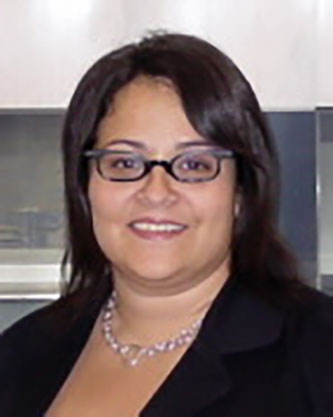 Lori Kloper is a PricewaterhouseCoopers Asset Management Partner in New York with over 22 years of experience delivering superior client service to registered mutual funds, hedge funds, private equity, offshore funds, and non-registered collective and commingled funds. She advises her clients on various operational, regulatory, and reporting issues associated with these investment vehicles and their strategies. She has also been involved with initiatives including new investment product launches, fund mergers, and conversions of fund accounting systems. Recently, Lori has been involved in the Return to Office for the New York Metro practice.
Driven and tenacious by nature, yet always with an infectious smile, Lori has an uncanny ability to identify and assess the full scope of issues and potential ramifications. Driven by her personality, she can "plow through" the most challenging situations. Passionate about continuous learning and reading, Lori is frequently solicited for her industry perspective on fund accounting and operational issues. In addition to auditing funds, Lori has experience with corporate entities and investment advisors.
Lori is passionate about client service and the trust she establishes with her colleagues and clients and fosters timely, candid communications. Sharing knowledge and helping others to execute more effectively are at the heart of everything she does.
Lori is motivated to make a difference in her teams while maintaining a positive attitude and inspiring the success of others. In addition to her client roles, Lori is the Partner Champion for the New York Asset Management Professional Development Program and Learning and Development. She has designed and taught industry-related courses both internally and externally.  She is the Firm Relationship Partner at the City University of New York-Brooklyn College and interfaces with different constituents and implements programs to enhance the experience of campus recruits.
Lori received a B.S. in Accounting, summa cum laude, from the City University of New York-Brooklyn College. She is a licensed CPA in the states of New York, New Jersey, and Massachusetts and is a member of the AICPA.
Born and raised in Brooklyn, New York, Lori is passionate about organization and efficiency, even in her personal life. She enjoys spending time with her twins and her husband taking in the sights of the city or relaxing in the country.