Giuseppe Riso, Con Edison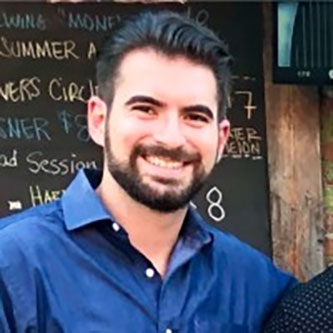 Giuseppe Riso joined Con Edison in 2014 as part of the company's Leadership Development Program (LDP). He has led various IT projects focusing on the development of people and processes. Giuseppe is a Systems Manager in the Information Technology department, responsible for Con Edison's Network Operation Center and End User Services Team. He leads a dynamic team of over 150 onshore and off-shore individuals. Giuseppe is committed to safety, operational excellence, the customer experience, and fostering a diverse and inclusive workplace culture.
Giuseppe brings exceptional people skills, emotional intelligence, a positive, and forward-thinking attitude to the End User Services Team. Giuseppe has a Bachelor of Arts degree in Business Administration from the City University of New York's Brooklyn College and a Master of Business Administration degree specializing in Strategic Management from Pace University. Giuseppe is currently pursuing a Master of Science in Business Analytics from New York University's Stern School of Business (May 2022). He is a certified Project Management Professional (PMP) and is Agile certified.