Elliot Tannenbaum, EY (Retired)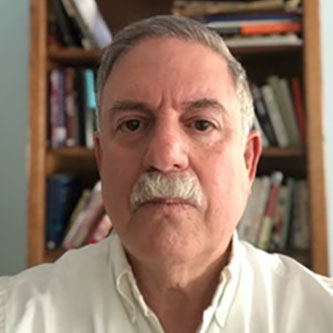 Elliot Tannenbaum was born and raised in Brooklyn. He enrolled at Brooklyn College in 1969 and graduated with a B.S. in Accounting degree in 1973. Shortly after graduation he began his career on the audit staff of Arthur Young & Company ("AY"), a predecessor firm to Ernst & Young LLP ("EY").
Elliot spent two years on the audit staff and worked on the audits of a large regional bank and Amerada Hess. More importantly it was the beginning of his on the job training on becoming a professional, interacting with other professionals, and beginning to understand how large corporate organizations work.
After two years on the audit staff he transferred to the New York office tax department of AY. Fortunately for him, Elliot's career in tax began prior to the days of specialization by industry and tax subject matter. Over the course of his career at AY/EY, Elliot worked on a wide variety of clients including multinational financial services corporations, commodity trading entities, traders and hedge funds, manufacturing conglomerates, publishing companies, corporate executives, expatriate tax matters, and others. The clients he worked on provided him with exposure to many areas of the tax law including corporate tax matters, both U.S. and international, partnerships, and individual taxation. During Elliot's years at EY, he worked with many talented individuals around the world, internally at EY as well as with clients and governmental agencies.
During his last ten years at EY, Elliot's focus was primarily on large multinational financial service entities, including American Express, Morgan Stanley, Lehman Brothers, Merrill Lynch, and Citigroup. He also headed up the Financial Services Tax practice out of New York and was the de facto head of EY's Global Financial Tax Network.
As a result of the broad subject matter and client base Elliot had worked on, he was viewed as a trusted business advisor as well as a tax partner by clients and peers.
Elliot retired from the EY partnership in 2003 and became a managing director at Morgan Stanley, where he was in charge of domestic tax matters. Being on the inside of a large diversified financial services entity gave him a different perspective from his career at EY, as an outside advisor. This was especially true in the period leading up to the 2008 financial crisis. Elliot retired from Morgan Stanley at the end of 2008.
Throughout his career Elliot has spent a significant amount of time and effort helping to develop the people coming up behind him.
Since retiring, among other activities, he has worked closely with the dedicated people at the Magner Career Center as well as the Dean's office of the Koppelman School of Business in mentoring many accounting majors. Given the highly diversified background of the students, this has been very enriching experience for Elliot.