Ones Room
The Ones Classroom enrolls 10 children. The classroom is an aesthetically pleasing, warm, and nurturing environment filled with spaces and places of wonderment where play becomes a rich and powerful language of connection. As the children in the classroom begin to explore their environment, they simultaneously begin to form attachments to their teachers and friends. The children can be seen gathered together around a common interest, taking turns with materials that incite their senses and begin to experience their bodies in significant and empowering ways.
As Nancy Balaban writes in Observing and Recording the Behavior of Young Children: "It is surely through play that infants and toddlers learn their way about the world and exercise their burgeoning physical skills. Their ceaseless tasting, smelling, poking, prodding, looking and touching define them as scientists, forever wanting to find out what and how."
Teachers
Celene Caraballo
Diann Skeete
Nayisha Wilson
Teacher Bios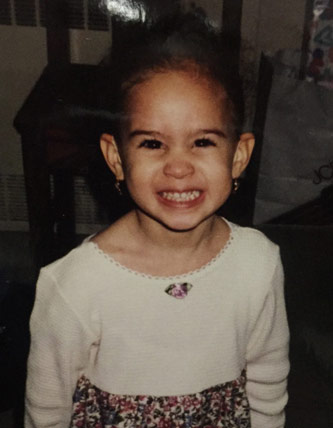 Celene Caraballo
Celene Caraballo has been with the Brooklyn College Early Childhood Center for over a year, providing afterschool care for both the infant/toddler and school-age programs. Beginning in fall 2017, she started as an assistant teacher in the Ones Room. Caraballo is a recent graduate of Brooklyn College, obtaining bachelor's degrees in both early childhood education and psychology. She plans to attend graduate school at Brooklyn College at the start of the spring 2018 semester, pursuing a master's degree in teaching. She is also currently working on completing her New York State licensing exams. Caraballo has more than five years of experience working in an early childhood setting and is dedicated to serving the families of her community. She believes all children should have the right to an education and should be free to learn at a pace that is right for them. She also believes experience is the best teacher, which is why she encourages children to explore their surroundings, question what they see, and to try things hands on.
Diann Skeete
Diann Skeete has a five-year-old son who started kindergarten in September 2017. She is also a graduate student at Brooklyn College, currently studying early childhood education and early intervention. Skeete initially started as a parent of the ECC, which allowed her to complete her bachelor's degree in early childhood education and children and youth studies in 2014. After completing her undergraduate degree, she pursued a career of becoming a teacher at the center, where she was granted the position as an infant/toddler lead after-school teacher in February 2015. In August 2015, she became the lead teacher in the Ones Classroom and has been working there for two years. Skeete enjoys working with young children and is very passionate about fostering their development in a setting that caters to their growth in each and every way possible.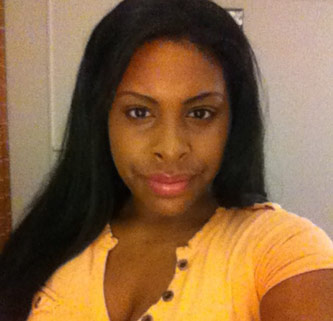 Nayisha Wilson
Nayisha Wilson is a 24-year-old assistant teacher at the Early Childhood Center. She recently obtained a bachelor of arts in psychology from Brooklyn College. Nayisha has seven years of experience working with school-age children and is fulfilled by the work she does. She started working with children at age 17, when she worked as a teacher's aide to a class of first graders. Over the years she has worked with both summer camps and after schools throughout Brooklyn. Wilson is a new addition to the Ones Classroom this year and is very eager to be beginning her new journey at the ECC.