The Art of Play and Wonderment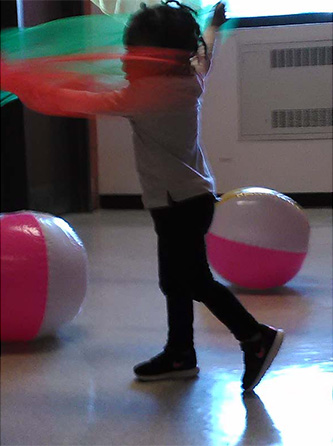 An Early Childhood Conference at Brooklyn College
April 26 and 27, 2018
Student Center, Brooklyn College
Thursday, April 26: 10 a.m.–5:30 p.m.
Friday, April 27: 10 a.m.–4 p.m.
The Art of Play and Wonderment Conference is designed to provide a space for early childhood teachers, directors/leaders, coaches, and faculty, as well as artists and art educators within Brooklyn College, CUNY, and throughout New York City, to inspire, create, appreciate, and think deeply about what we bring and wish to bring to our early childhood classrooms and profession.

The Brooklyn College Early Childhood/SOE Lab School, in partnership with the faculty in the Early Childhood / Art Education Department, has been rethinking and remaking the physical space in the Early Childhood Center, which has transformed the experiences for children and teachers in the classroom as well as influenced parents and their relationships with their children and their child's teachers.
We are inspired by the intentional curiosity and wonderment that the children present to us on a moment-to-moment basis at the Early Childhood Center/Lab School of Brooklyn College. Their boundless energy, expert inquisitiveness, and tender engagements move us as authentic educators, as we are called to attend, reflect, and respond to their every developmental need and milestones. The conference is an opportunity for continuing a rich and meaningful discussion around engagement, relationship building, and collaborative studies with respect to the art of play and wonderment.
The conference will include a variety of speakers and presenters and breakout sessions will include topics on interest/inquiry driven curriculum, puppetry in practice as an art form for engagement and intentional experiential teaching, documentation through a Reggio-inspired lens, block building, using and working with open-ended materials, play as a source of joy, empathy, compassion, and connection as well as understanding.
Save the Date
Admission Fee
$45 for one day
$80 for two days
Registration Form
More Information
Colleen Goddard
Educational Director
E: colleen.goddard@brooklyn.cuny.edu