Threes Room
Our Threes classroom enrolls 15 children. For the three year old children, they experience an understanding of their environment in context of play and learning, and as a connection to and relationship with the larger, social world.  In the Threes Classroom, the children can be seen working and playing collaboratively and cooperatively. They share common interests and ideas and work as co-constructors of knowledge, joined by a sense of community and purpose.
For the three year old child, Fred Roger suggests, "A large part of the child's play comes from the desire to feel in control of the outside world and the inner self. When children play with blocks they are making the decision about what form the blocks will take and what they will represent. A child makes what he or she feels the need to make and in doing so, the child is in control of what takes place. Being able to express his or her feelings through play is a healthy part of a child's growing."
Teachers
Fatima Alexander
Samantha Baptiste
Dominique White
Lauren Mastandrea
Christopher Picon
Jacqueline Requena
Teacher Bios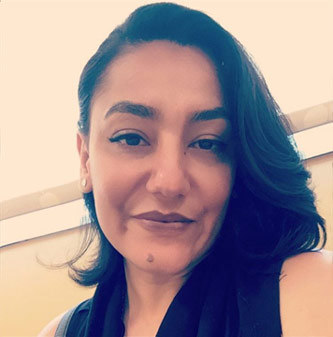 Fatima Alexander
My Name is Fatima Alexander I work in the threes classroom. I have been working at the center for 5 years. I am currently Pursuing my master's degree in early childhood education here at Brooklyn College.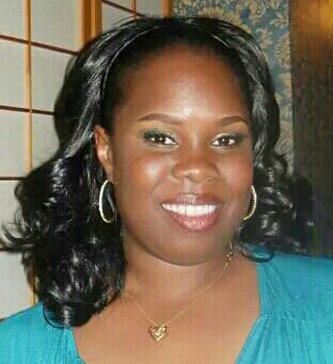 Samantha Baptiste
Hello, my name is Samantha Baptiste, I have been working at the Brooklyn College Early Childhood Center for about 16 wonderful years now. I began my journey at the center back in 2001. During my time at the center, I have been fortunate enough to have worked with all of the age groups from the infants to the Universal Pre-kindergarten class. Back in 2003, my son also began attending the program as a 4-month-old infant. My son had very delightful experiences growing and moving through each of the classrooms here at the center. I currently hold an Associate's Degree in Early Childhood Education from Kingsborough Community College as well as a B.A. in both Children and Youth Studies and Childhood Education from CUNY Brooklyn College. For the past three years, I have been working in the Threes Classroom with Fatima Alexander. I have a deep dedication to the children and the center. Both have truly helped me learn and grow so much over the years.
Christopher Picon
Hello, my name is Christopher Picon. I'm currently an undergraduate student at Brooklyn College. My major is Early Childhood Education with a specific focus on the age groups from birth to 2nd Grade. Additionally, my concentration is in Art in which as time progresses, my passion for it grows. In the near future as an educator, I would like to create a stable connection between the both. I'm one of the newest staff members at the Child Center but quite experience in this field to play an essential role in the classroom. I look forward to a progressive year at the center as my relationship with parents, staff & children develops to its maximum capacity.