Toddlers Room
Dear Families,
Welcome to the Brooklyn College Early Childhood Center Virtual Classrooms for the spring 2021 semester.
We invite you to continue to engage in your child's educational learning experiences at the ECC. Moving forward for the spring 2021 semester, our older Infants/Ones and Twos will join together to become a virtual Toddlers Room. The teachers of this classroom will be Irina Kritskaya, Liz Leone, Celene Caraballo, and Stefanie Smith. Many of you may already know these teachers from previous years at the ECC.
We will be here to support your family every step of the way through this transition. We are confident that through this joint effort, your child's interests, culture, and family values will remain an integral part of our everyday learning together. We always strive to provide your child with an education that recognizes them as a whole person, and that standard will remain a source of constancy regardless of the recent changes. Our teaching team is aware and appreciative of how important it is to your child's development that we provide an inviting virtual classroom environment. We always want our classroom to embrace your child's individuality and culture.
As we are dedicated to maintaining a positive relationship with each child and their family, we encourage each of you to share as much information as possible in order for us to provide the best emotional and educational supports as well as the most developmentally appropriate practices to meet your child's individual needs and foster their growth in all areas.
We look forward to working together with you—and your child—in the spirit of a shared successful distance learning experience.
Please feel free to contact us at any time.
Sincerely,
Irina, Liz, Celene, and Stefanie
Teacher Bios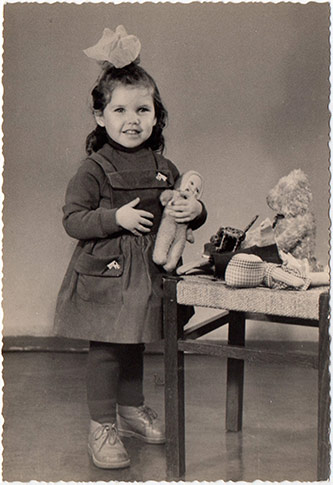 Irina Kritskaya
I am a lead teacher in the Toddlers Room at the Early Childhood Center. I have a dual bachelor's degree in early childhood education and Russian language and literature, and a master's degree in special education from Brooklyn College. I have 21 years of experience working at the ECC and almost 13 years working with children in school, grades 4–10. Throughout my life, I have enjoyed every aspect of teaching, and I have realized that children can teach us as much as we can teach them. I believe a child's education is the most valuable thing in the world, and that is why the earlier it begins the better it is for the child's development and future.
Elizabeth Leone
Elizabeth Leone, known by all as Liz, has been part of the Early Childhood Center family for over 10 years. She has educated and nurtured children from four months to four years old, including children with developmental delays and ELLs. Liz prides herself on her ability to fully support parents throughout their child's educational journey and uses her own experiences as a mother to help others. Additionally, Liz mentors Brooklyn College early childhood undergraduate students during their fieldwork placements and is a research assistant conducting qualitative interviews.
"Through this work, I have gained an understanding of the needs of the children at different developmental stages. The most valuable thing I have learned is how important my actions and words are to the children and families I encounter each day. I know that I am not just a teacher but a partner in helping their children learn, play, and grow."
Liz has a bachelor's degree from the CUNY B.A. program, concentrating in speech-language pathology, early childhood education, and child psychology. Currently in her last semester of her graduate program, she will obtain a degree in early childhood education with an extension in early childhood special education at Brooklyn College. Liz is a mom of three beautiful boys, who have all have experienced attending and graduating from the ECC. She believes that this unique opportunity allowed her to better understand the parent's perspective at the center as well as the teacher's responsibility to the families.
"To all the families I encounter—I not only serve for your children, but I am also available to you. My door is always open."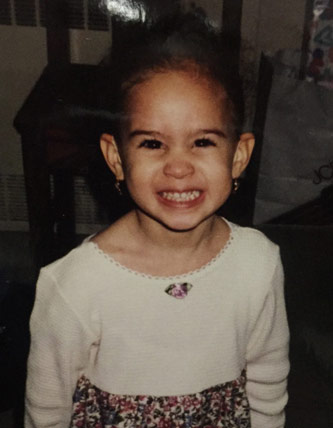 Celene Caraballo, M.S.Ed.
Celene Caraballo is a New York State–certified teacher who has been with the Brooklyn College Early Childhood Center for almost five years. Starting as an afterschool assistant, she quickly worked her way up to the position of a head teacher. An alumna of Brooklyn College, Celene has a bachelor's degree in early childhood education and psychology. She has a master of science in early childhood education. Celene has more than eight years of experience working in an early childhood setting and is dedicated to serving the families of her community. She believes all children should have the right to an education and should be free to learn at a pace that is right for them. She also believes experience is the best teacher, which is why she encourages children to explore their surroundings, question what they see, and try things hands-on. Celene is on the Toddlers team, engaging in daily virtual learning with her students and families.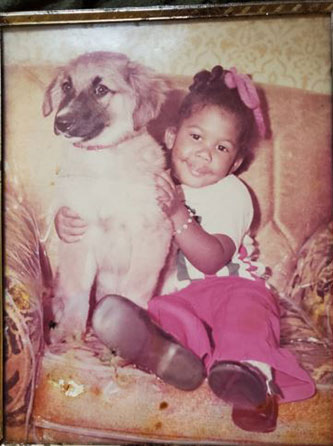 Stefanie Smith
I have worked at the ECC for seven years, during which time I have been lucky enough to spend time in all the classrooms. I have a bachelor's degree in computer information systems and another in psychology. I will graduate in spring 2021 with my master's in early childhood education. I am married with two daughters, ages 29 and 16. I love working with children and am working toward my goal to educate them and be there for them and their families in any capacity that I can.