ECC Virtual Classrooms
The Early Childhood Center is currently offering virtual classrooms for children of students, faculty, and staff, ages infancy through second grade.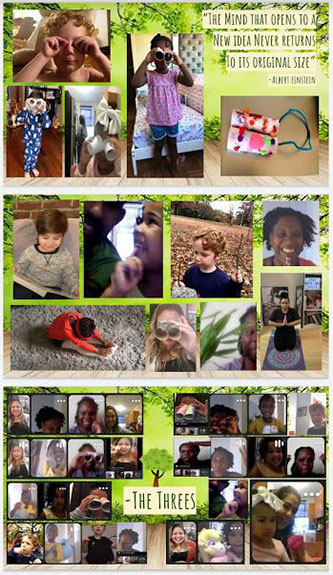 Every virtual classroom is offering synchronous and asynchronous learning experiences, activities, engagements, and interactions that are age appropriate, developmentally supportive, and rooted in joy, wonderment, and play-based learning.
Our Pre-K, four-year-old classroom is a state-funded UPK program for children born in 2016. This classroom follows the New York State Common Core Curriculum, preparing children and families for the transition to kindergarten in fall 2021. Children age five through second grade can engage in enrichment activities, learning experiences, music and puppetry sessions, cooking, yoga and art sessions, and tutoring and homework help.
In addition, the teachers at the ECC are offering parent groups, support sessions, and a variety of resources, articles, and research to support and guide and assist you, your family, and your child through the process of continued educational engagement and interaction in this challenging time.
Please complete the following form to join our virtual classrooms.
* Indicates Required Field