Daniel Blake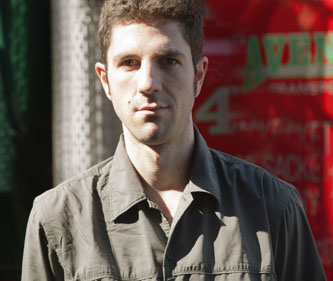 Adjunct Lecturer, Jazz Ensemble Director, Saxophone
Website: danielblake.net
Multi-instrumentalist and composer Dan Blake has developed a wide-ranging career as a contemporary composer, performer and educator that "regards tradition as a welcoming playground best approached with a sense of wonder and adventure" (The Boston Globe). Blake's music has been called "stunning" (All About Jazz), and he was dubbed a "virtuoso" (The New York Times) for his work touring and recording both with his own projects and with luminaries of jazz and popular music like three-time GRAMMY winner Esperanza Spalding, NEA Jazz Master Anthony Braxton, and Velvet Underground founding member John Cale, among many others.
As a composer of extended works for jazz ensembles, string quartets, orchestras, sound installations, and many other configurations, Blake gravitates toward collaborations with artists who share a desire to move beyond creative boundaries. He has found such collaborators in groups like Mivos Quartet, the Tri Centric Orchestra, Talea, and many others, who have commissioned and recorded his works. A musician keenly interested in bringing music together with social justice causes, Dan Blake produced from 2010 to 2019 the Concert To Feed The Hungry, a fundraising event celebrating the struggle to end hunger and malnutrition in poor communities around the world. He now produces events for Extinction Rebellion, a grassroots climate-activist organization.
He holds a Ph.D. in composition from the City University of New York Graduate Center, and is also currently an adjunct professor at the New School for Social Research.