Douglas Cohen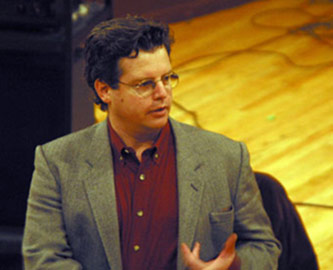 Tango Paseo
Undergraduate Deputy, Lecturer Doctoral, Coordinator of Music Composition, Director of Brooklyn College Composers' Forum
Douglas Cohen is an intermedia composer and often collaborator with film, performance and folk artists. He was an early advocate for digital media on the Internet. He organized the NewMusNet Conference of Arts Wire with Pauline Oliveros and later was arts wire systems coordinator.
Cohen is a specialist in American experimental music and pays particular attention to the work of John Cage, Morton Feldman and Pauline Oliveros. He co-created and produced the evening=length intermedia work imusicircus at Experimental Intermedia in New York and LACE Gallery in Los Angeles (later with the California EAR Unit at the L.A. County Museum of Art) as City Circus events for the John Cage exhibition Rolywholyover a Circus.
He received a bachelor of fine arts and a master of fine arts from the California Institute of the Arts, and a doctorate from the State University of New York at Buffalo.
Visit Douglas Cohen's website for more information.