Edino Biaggi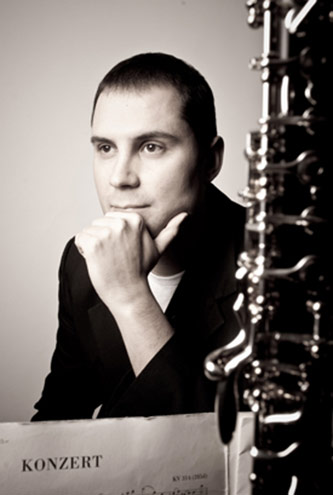 Adjunct Lecturer, Oboe
Grand-nephew of the legendary Argentinean tango composer, pianist and bandleader Rodolfo "Wizard Hands" Biaggi (1906–69), Biaggi has performed extensively not only as an orchestral member, but also as a soloist in South America, North America and Europe.
Biaggi is a former student of Alex Klein and Humbert Lucarelli, and has received music prizes and awards nationally and internationally.
Composer David Amram wrote: "His sensitive playing, exquisite phrasing, beautiful tone and impeccable musicianship in the extended solos brought the music to life in a whole way that moved the members of the orchestra, the audience, and myself, as the composer. Edino Biaggi is the kind of young musician who assures classical music of having a present as well as a future." More information about Biaggi may be found on his website.