Gabrielius Alekna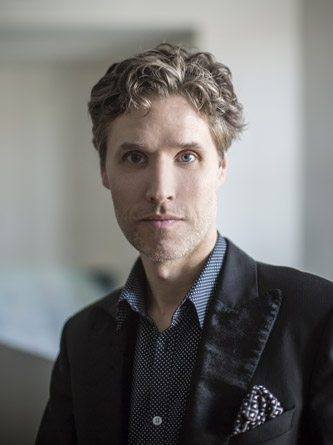 Adjunct Assistant Professor, Piano
The winner of the second prize at the 2005 International Beethoven Piano Competition in Vienna, pianist Gabrielius Alekna has appeared as a soloist in Vienna's Musikverein with the Vienna Radio Symphony Orchestra (RSO Wien) under the baton of Bertrand de Billy. Alekna has been a featured soloist with the Juilliard Orchestra, the New Amsterdam Symphony Orchestra, and Adelphi Symphony Orchestra in New York, Wartburg Community Symphony in Iowa, Bilkent Symphony Orchestra in Ankara, Turkey, and with the Belarus State Symphony Orchestra in Minsk, while, in his native country, he appears regularly with major orchestras including the National Symphony, the State Symphony, Kaunas City Symphony Orchestras, and the Christopher and Lithuanian Chamber Orchestras. Described by Daniel Barenboim as "a highly gifted pianist and musician," Alekna has garnered more than a dozen top prizes in competitions on both sides of the Atlantic, such as Hilton Head (United States), Maria Canals (Spain), and Čiurlionis (Lithuania) International Piano Competitions. 
Gabrielius Alekna is greatly interested in the piano music by the 20th-century Lithuanian avant-garde composers Vytautas Bacevičius and Jeronimas Kačinskas. The British label Toccata Classics has issued two volumes in an ongoing series of Bacevičius' piano music recorded by Alekna, with volume two appearing in September 2016. In recording volume one of this series (Bacevičius' Complete Mots, issued in 2012), Alekna collaborated with the five-time Grammy-winning producer Judith Sherman and the five-time Grammy-nominated pianist Ursula Oppens. His critically acclaimed recording of Vytautas Bacevičius' Piano Concertos Nos. 3 and 4 with the Lithuanian National Symphony Orchestra and the three-time Grammy-nominated conductor Christopher Lyndon-Gee was released by Naxos in 2015. Jeronimas Kačinskas' piano works appeared in 2013 on another release by Toccata Classics. Alekna's recordings also include a CD of cello and piano music recorded together with Edvardas Armonas, released in 2007 by the Lithuanian National Radio.
Alekna has given solo recitals at New York's Weill Recital Hall of Carnegie Hall, Washington, D.C.'s National Gallery, the United Nations headquarters in Geneva, Vienna's Musikverein, Bösendorfer Saal, and Stadtsalon, New York's Deutsches Haus, Adelphi University, large halls of National Philharmonic Societies of Lithuania and Belarus, and Greenwich, Connecticut's Bruce Museum. Alekna's other engagements have included a recital tour of 10 U.S. and Canadian cities in celebration of the 100-year anniversary of Lithuania's most important composer and painter, Mikalojus Konstantinas Čiurlionis (1875–1911); Beehoven's "Emperor" Concerto in New York's Symphony Space; and performances at festivals such as Gaida and Vilnius festivals (Lithuania), Liszt in Vredenburg in Utrecht (Netherlands), Music Festival of the Hamptons and Ridotto (New York), Piano Century and Chamberfest at Alice Tully Hall (New York), and Europeisches Musikfest Muensterland (Muenster, Germany). Alekna's chamber music appearences have included collaborations with cellists Caroline Stinson, Ann Alton, and Zvi Harel, pianist Ursula Oppens, percussionist Joe Pereira, violinist Bartlomiej Niziol, soprano Darynn Zimmer, baritone Modestas Sedlevičius, and the Vilnius, Čiurlionis, Kaunas, and Mettis String Quartets.
Alekna has a special interest in education and development of young talent. In 2011–16 he was a visiting associate professor at the Music Academy of Vytautas Magnus University in Kaunas, Lithuania, and in 2013 has co-founded the Birštonas Summer Arts Academy (Lithuania).
In 2003, Alekna was one of only six pianists invited by Carnegie Hall for The Daniel Barenboim Workshop: The Beethoven Piano Sonatas. His recorded concerto performances were broadcast on the BBC, Österreich 1, and EuroClassic radio programs in 12 European countries, while in the United States he was heard on WQXR and WWFM (New York) and on XM satellite radio (Channel 113).
Born in Vilnius, Lithuania, the pianist began his music studies at age five. After graduation from the National M.K. Čiurlionis School for the Arts in Vilnius, he continued his studies at the Lithuanian Music Academy. In 1996, Alekna was invited to attend The Juilliard School, where he studied with Jerome Lowenthal, receiving bachelor's and master's degrees there and becoming the first Lithuanian to earn a doctor of musical arts degree from The Juilliard School.
Other links: