George Brunner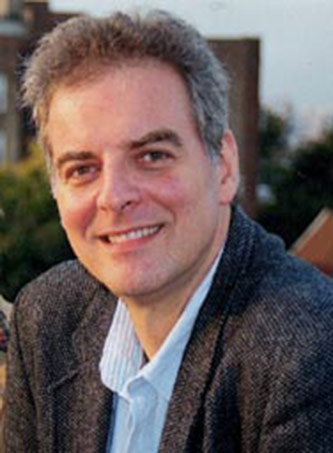 Women in Black
Director of Music Technology, Adjunct Lecturer
George Brunner is a composer and performer, researcher/writer, recording engineer/producer and teacher. His music has been performed throughout the United States, Europe, Asia and South America. Brunner has been composer-in-residence in 1996, 1998, and 2001 at both EMS (Electroacoustic Music Studios) and Kungliga Musikhögskolan (Royal College of Music) in Stockholm. A recent recipient of research grants from the American Scandinavian Foundation and the Svenska Institutet of Sweden, he is at present writing a book on text sound composition and is considered an authority on the subject.
In February 2005, Brunner was invited to participate in the SPARK Festival at the University of Minnesota, where he presented a paper, "Text Sound: Interlingua, Intermedia and Electronica," and had a concert of Pianelan, a quasi-electroacoustic music work for piano, voice and flute.
In spring 2004 Brunner was commissioned to write a percussion piece for Morris Lang (plus ensemble). The Elixir of the Central Fire for timpani soloist and three percussionists plus CD playback had its first performance at The Helix in Dublin in June 2004 as part of the first International Percussion Music Festival in Dublin.
In April 2004, Brunner presented Constellation 2: Fragile Light for soprano, flute, percussion and live electronics at the International Electroacoustic Music Festival at Brooklyn College and at the New Music Days Festival, sponsored by Istanbul Bilgi University, in Istanbul.
In January/February 2003, he was composer-in-residence at the Institut International de Musique Electroacoustique de Bourges (France) and composed Within/Without, an electroacoustic work commissioned by the IMEB and designed for LE CYBERNEPHONE, a 20-60 speaker, multidimensional sound diffusion system. The work was premiered at Festival Synthese 2003 Bourges, France, at the Palais Jacques-Coeur.
In June 2003, he completed Union for percussion trio. The work was commissioned by the Royal Irish Academy of Music, Dublin, and was first presented at the University of Dublin June 2003 and again in San Sebastian, Spain.
In May 2002, he was co-director of the first Electroacoustic Music Festival in Istanbul, sponsored by Istanbul Bilgi University. Istanbul Bilgi University commissioned Brunner to write an interactive work for the festival based upon spoken text (in Turkish and English) and field recordings of the sounds of the city of Istanbul.
In 2002 Brunner received a commission to create an all-electronic score for 16 45-minute radio programs on sound poetry for the Radio/Radio program, London; Martin Spinelli was the producer.