Jeff W. Ball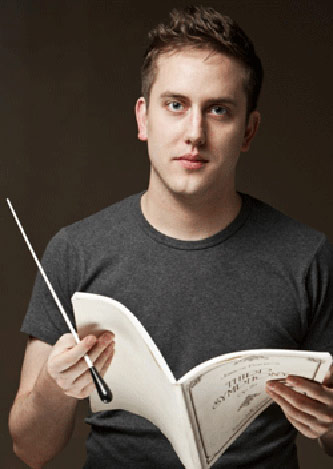 Conductor, Conservatory Wind Ensemble; Adjunct Lecturer
Jeff W. Ball received his bachelor's degree in music education and jazz studies from Ithaca College in 2003 and his master's degree in music education from the same institution in 2008. Ball studied music education with Dr. Mark Fonder, Dr. Keith Kaiser and Dr. Elizabeth Peterson. In addition, he studied wind conducting with Dr. Stephen Peterson and Dr. Mark Fonder.
After moving to Brooklyn in July 2004, Ball became director of bands at Middle School 142/John Phillip Sousa. Currently, he is director of bands for the Grand Street Campus High Schools in Williamsburg, Brooklyn. Under his leadership, the Grand Street Bands have grown to serve more than 180 students in five bands along with several chamber ensembles and have received numerous "Gold" and "Gold with Distinction" ratings at the New York State School Music Association Festival. Ball also serves as principal director of the New York City All-City Marching Band and as assistant director for the Intermediate School 318/Eugenio Maria De Hostos Marching Band. In February 2008, he founded the Grand Street Community Band with 30 fellow instrumentalists. Having grown to more than 75 members, the group has since become the Brooklyn Wind Symphony and has performed in Alice Tully Hall at Lincoln Center, with Ball serving as conductor/artistic director.
Ball became director of the Brooklyn College Conservatory Wind Ensemble in fall 2011.