Jeffrey Biegel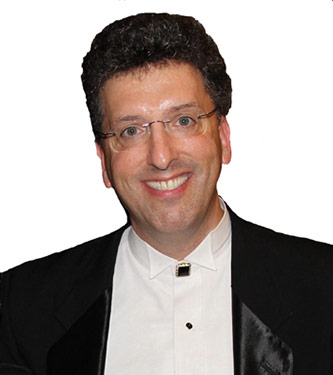 Coordinator of Piano Studies, Adjunct Associate Professor
Considered one of the great pianists of our time, Jeffrey Biegel has created a multifaceted career as a pianist, recording artist, composer and arranger. His electrifying technique and mesmerizing touch have received critical acclaim and garner praise worldwide. Known for his standard-setting performances of the standard repertoire, Biegel's recent performances includes a global webcast with the Detroit Symphony Orchestra, Leonard Slatkin conducting, in Beethoven's Choral Fantasy and William Bolcom's Prometheus along with his Eastern Germany debut with Brahms' Concerto No. 2 in B-flat Major with Kimbo Ishii-Eto leading the Magdeburg Symphony Orchestra. He premiered his adaptation of pop legend Neil Sedaka's Manhattan Intermezzo for piano and orchestra with Orchestra Kentucky, and performed the World Premiere of Ellen Taaffe Zwilich's Shadows for piano and orchestra, with the Louisiana Philharmonic Orchestra leading a commissioning project of eight orchestras.
His recent recordings include A Steinway Christmas Album and Bach on a Steinway for the Steinway label, Leroy Anderson's Concerto in C, conducted by Leonard Slatkin with the BBC Concert Orchestra, Ellen Taaffe Zwilich's Millennium Fantasy and Peanuts Gallery, a solo CD of Vivaldi's Four Seasons for Naxos, Classical Carols for Koch and the Complete Sonatas by Mozart on the E1 label. His third recording for the Steinway label will be released in 2013. In 2010, he performed two world premieres with the Pacific Symphony Orchestra, conducted by Carl St. Clair: Richard Danielpour's Mirrors for Piano and Orchestra and William Bolcom's Prometheus for Piano, Orchestra and Chorus. Biegel's Hanukah Fantasy for SATB/piano, is published by the Hal Leonard Corporation, along with Lucas Richman's orchestral arrangement with choir, published by the LeDor Group. Biegel has also created Trio21, being joined with violinist Kinga Augustyn and cellist Robert DeMaine. For their inaugural season 2011–12, Trio 21 performed a new work commissioned exclusively for Trio21 by Kenneth Fuchs, titled Falling Trio, based on the novel Falling Man, by Don DeLillo. They recorded Falling Trio as part of an all-Kenneth Fuchs project to be released in April 2013 on the Naxos label. In November 2012, GPR Records releases a recording featuring Trio21 in Glen Roven's musical adaptation of the classic children's book Runaway Bunny with guest narrator, Welsh-born actress Catherine Zeta-Jones.
Biegel's career has been marked by bold, creative achievements. In the late 1990s, he initiated the first live Internet recitals in New York and Amsterdam, and assembled a consortium of more than 25 orchestras to celebrate the millennium with the premiere of Ellen Taaffe Zwilich's Millennium Fantasy for Piano and Orchestra. In 2006, he Biegel joined 18 co-commissioning orchestras for Lowell Liebermann's Concerto No. 3 for Piano and Orchestra, which was composed exclusively for him. He has played premieres of new works and arrangements with the Boston Pops, New York Pops, the American Symphony Orchestra and the Eastern Music Festival Orchestra as well as the symphony orchestras of Minnesota, Indianapolis and Harrisburg, among others.
Born a second-generation American, Biegel's roots are of Russian and Austrian heritage. Until the age of three, he could neither hear nor speak, until corrected by surgery. The "reverse Beethoven" phenomenon can explain Biegel's life in music, having heard only vibrations in his formative years.
Biegel's published works include The World in Our Hands (Hal Leonard), Christmas in a Minute (Hal Leonard), The Twelve Days of Christmas (Hal Leonard), Hey Ho, the Wind and the Rain (Hal Leonard), Hanukah Fantasy (Hal Leonard), Different Kind of Hero (Carl Fischer) and Elegy of Anne Boleyn (Carl Fischer). His most recent composition is There Shines a Light Ahead for SATB chorus, soprano soloist and piano. It received its World Premiere in 2011 by the Mt. Sinai High School Choir in New York.