Keith Bonner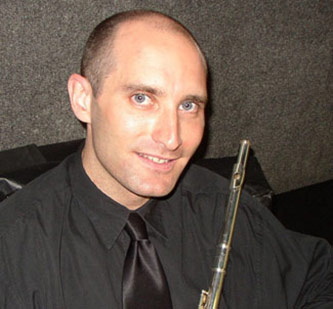 Adjunct Assistant Professor, Flute Studies
Flutist Keith Bonner has performed in a wide variety of ensembles, ranging from symphony and opera orchestras to small chamber groups, Broadway pits and ensembles specializing in new music.
Bonner is currently principal flute of the New York Symphonic Ensemble and member of the Riverside Symphony. He performs regularly with the Symphony Orchestras of New Jersey, Greenwich and Stamford, Conn., as well as Orchestra New England and the Brooklyn and Long Island Philharmonics. Other positions have included principal flute with the Sarasota Opera Orchestra, the Ashlawn-Highland Opera Festival, and the Dicapo Opera Orchestra. He has performed with the National Orchestral Association New Music Project and the Patrick Grant Ensemble. As soloist, Bonner has performed concertos by Gluck, Telemann, Bach, Doppler and Mozart with various orchestras in the New York metropolitan area and across Japan with the New York Symphonic Ensemble. He has also performed much chamber music for flute with the Lenape Chamber Ensemble, Elm City Chamber Fest, Carolina Chamber Music Festival and on the St. Alban's Recital Series.
Bonner has traveled the country as principal flute of the National Touring Company of Andrew Lloyd Weber's Phantom of the Opera and as flute soloist during the 2005 Tim Janis Ensemble's PBS Tour of America. On Broadway, he has performed in the productions of Nine, Fiddler on the Roof, Beauty and the Beast, Mary Poppins and South Pacific and will be flutist with the Broadway production of Rebecca coming this winter.
Bonner holds a bachelor's degree from the Manhattan School of Music and a professional studies diploma from the Cleveland Institute of Music. His teachers included some of the most important orchestral principals in the country — Michael Parloff of the Metropolitan Opera, Jeffrey Khaner of the Philadelphia Orchestra, and Joshua Smith of the Cleveland Orchestra.
He teaches in the 92nd Street Y's Musical Introduction Series and the New Jersey Symphony's Outreach program. He has been a board member of the New York Flute Club since 2006.