Matt Ward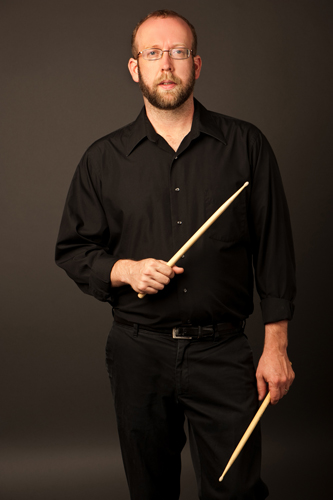 Adjunct Lecturer, Percussion
Percussionist Matt Ward is dedicated to performing and commissioning new music and has been cited by The New York Times as "a fine soloist." With a particular interest in chamber music, he is a principal player with the Argento Chamber Players, Talujon and American Modern Ensemble, and is also co-founder of the percussion trio Timetable.
Ward performs regularly with groups such as the Albany Symphony, Talea Ensemble, SEM Ensemble, The Orchestra of the League of Composers, Sequitor and the Riverside Symphony. He was the recipient of the Ridley-Tree Fellowship at the Music Academy of the West in 1998, and in 1999 he participated in the Tanglewood Music Center under the direction of Seiji Ozawa and George Benjamin and returned the following year for the American Premiere of Pierre Boulez's Sur Incises at the 60th Anniversary TMC Alumni Concert. Recent performance highlights include the American premieres of works by Bernhard Lang, Georg Friedrich Haas, and Philippe Hurel.
Ward holds a B.Mus. from the Manhattan School of Music and M.Mus. and D.M.A. degrees from SUNY Stony Brook. He is on the faculty at the Aaron Copland School of Music at Queens College and the Conservatory of Music of Brooklyn College. Through organizations such as the 92nd Street Y, Westchester Philharmonic, Marquis Studios, and Carnegie Hall, Ward has worked with elementary school children throughout New York City and the surrounding area. He can be heard on the recording labels Aeon, Argo, Cantaloupe Music, Capstone Records, Newport Classics, Soundspell, and Albany Records.