Monica Harte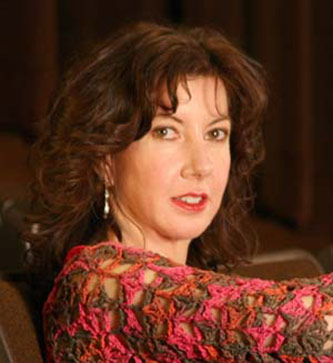 Adjunct Lecturer, Voice; Interim Director, Preparatory Center
Most noted as the co-founder and general director of Remarkable Theater Brigade (RTB) in New York, where she launched the highly successful annual production of Opera Shorts at Carnegie Hall, Monica Harte revolutionized the typical, traditional medium of opera with her creation of Opera Shorts. These 10-minute operas are composed by some of the most exciting living composers of our time.

As a director, producer, soprano and voice teacher, Harte's career has taken her across North America and Europe. In January 2012, she was named General Director of the Nevada Opera Association (NVA), the company her parents, Ted and Deena Puffer, founded in 1968. She left the position to return to New York for the Brooklyn College position Special Projects Assistant to the Dean of Visual, Media and Performing Arts.
Harte's two contemporary music CD's for MSR Classics label, Songs from Another Place and Long Island Songs were met with positive reviews [Fanfare Magazine said "her voice was an exquisitely controlled vocal instrument she uses to delve into the hearts of texts with uncanny powers of penetration," and Sequenza21.com enjoyed "her bright clarion voice"] and an invitation to record the song cycle Going with Tom Cipullo on his CD Landscape with Figures.
A private voice teacher whose professional students perform with major opera houses, also teaches private voice, a vocal studio class and coaches an ensemble at the Conservatory of Music at Brooklyn College.