Musicology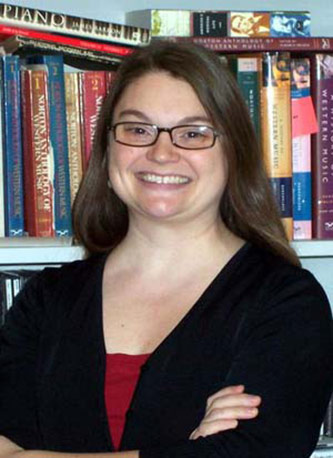 Stephanie Jensen-Moulton, Coordinator
Musicology focuses upon scholarship in the various fields of music through research, learning, and teaching. It studies music as an art form and cultural phenomenon, in all its multifaceted forms, both live and electronic, notated and un-notated. Musicological study includes the changing interactions of music and society over the course of time; the histories of dissemination, reception, and transmission; the close study and analysis of musical sources and related documents; music history and musicians' biographies; relevant critical theories; and evolving performance practices over time, among many other things. Its topics are as diverse as are the myriad types of music available to listeners today, ranging from four centuries of Western concert music to jazz, to the latest popular music, to music from other cultures around the global.
Since the Conservatory is closely affiliated with the Hitchcock Institute for Studies in American Music (HISAM; founded in 1971), with its significant collection of musical Americana, a semiannual journal (American Music Review), and special events, the musicology program's curriculum and offerings have a strong emphasis upon American studies.
All M.A. students are encouraged to develop, research, and write an original thesis on a topic of special interest—one that might conceivably be published in a refereed journal or lead to a fuller, more comprehensive treatment in a doctoral thesis. Graduates from the Conservatory's M.A. in Musicology Program have gone on to careers as music professors, music librarians, researchers, published writers, music archivists, dealers, artistic managers, early-music performers, and television/film documentarians, among many others.
The main professional organization in the United States for this field is the American Musicological Society.