Paul Cohen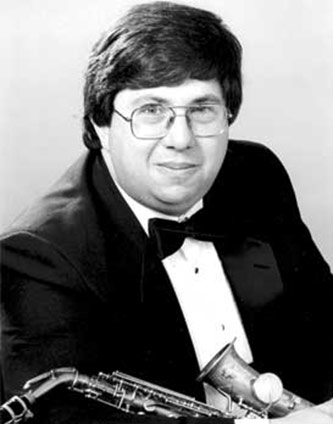 Adjunct Associate Professor, Saxophone
Paul Cohen is one of America's most sought-after saxophonists for orchestral and chamber concerts and solo recitals. He has appeared as soloist with the San Francisco Symphony, Richmond Symphony, New Jersey Symphony, Charleston Symphony, and Philharmonia Virtuosi. His many solo orchestra performances include works by Debussy, Creston, Ibert, Glazunov, Martin, Loeffler, Husa, Dahl, Still, Villa-Lobos, Tomasi, and Cowell. He has also performed with a broad range of orchestras, including the New York Philharmonic, Metropolitan Opera (NYC), American Symphony Orchestra, Cleveland Orchestra, Santa Fe Opera, New Jersey Symphony, Oregon Symphony, Long Island Philharmonic, Group for Contemporary Music, Greenwich Symphony, Charleston Symphony, New York Solisti, Phiharmonia Virtuosi, and the Manhattan Chamber Orchestra.
He has recorded three albums with the Cleveland Symphonic Winds, under the direction of Frederick Fennell, and a CD of the music of Villa-Lobos with the Quintet of the Americas, as well as having made recordings with the Saxophone Sinfonia, Philharmonia Virtuosi, New York Solisti, Paul Winter Consort, North-South Consonance, and the New Sousa Band. He collaborated with Paquito d'Rivera in a 2017 CD release of a lost work by Cuban composer Caturla. His most recent recordings include Quiet City, which includes premiere recordings of works by Ornstein, Lunde, and Harltey, as well as Breathing Lessons, a CD of new works for saxophone quartet. In 2016, his CD American Landscapes was released featuring three centuries of American music for saxophone, including the newly discovered concerto by the 19th-century American composer Caryl Florio. In 2018, his CD Common Ground featured chamber music with strings, winds, and piano, including premiere recordings of works by Aldridge, Shawn, and McPeek.  In 2019, New York Rising, featuring recent saxophone quartets written for Dr. Cohen, was released, including the first recording of Grainger's Lisbon. Earlier recordings include Vintage Saxophones Revisited, featuring the premiere recording of Cowell's Hymn and Fuguing Tune #18. Dr. Cohen is featured on a 2016 CD release of the saxophone music of Henry Cowell and Percy Grainger, as soloist and chamber player on alto and soprano saxophones.
Dr. Cohen has rediscovered and performed lost saxophone literature, including solo works for saxophone and orchestra by Loeffler, Florio, and Dahl (for winds), as well as rare chamber works by Grainger, Ornstein, Sousa, Cowell, Siegmeister, and Loeffler. As an arranger, he has written The Renaissance Book for saxophone quartet (Galaxy Music) and Four Piano Blues by Copland for saxophone quartet (Boosey and Hawkes); and, as editor, he has prepared the ossia passages for the Concerto for Saxophone by Ross Lee Finney. His company, To the Fore Publishers (www.totheforepublishers.com), publishes his arrangements and settings for saxophone ensemble as well as original, historical, and contemporary saxophone works from selected composers. Dr. Cohen frequently presents lectures illustrating his talks with rare instruments, manuscripts, and archival material from his extensive private collection.
The Presser Music Company recently published his arrangement for saxophone choir of Variations on America by Charles Ives and the Schumann setting of Billings' When Jesus Wept. Boosey and Hawkes just issued Cohen's saxophone quartet arrangements of Simple Gifts and Our Town by Aaron Copland. He also has authored The Altissimo Primer, a specialized technique book.
Dr. Cohen holds an MM and DMA degree from the Manhattan School of Music. His teachers have included Galan Kral, Joe Allard, and Sigurd Rascher. He has published more than one hundred articles on the history and literature of the saxophone worldwide. His seminal column, "Vintage Saxophones Revisited," was featured in the Saxophone Journal from 1985 to 2002.