Paul Cohen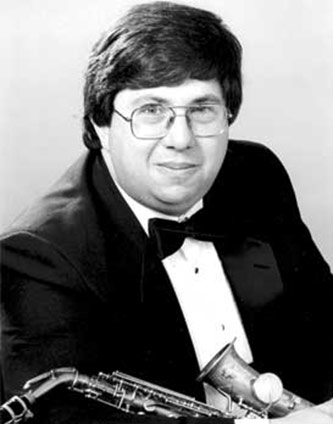 Adjunct Associate Professor, Saxophone
Paul Cohen is one of America's most active saxophonists performing orchestral and chamber concerts and solo recitals. He has appeared as soloist with the San Francisco Symphony, Richmond Symphony, New Jersey Symphony, Charleston Symphony and Philharmonia Virtuosi. His many solo orchestra performances include works by Debussy, Creston, Ibert, Glazunov, Martin, Loeffler, Husa, Dahl, Still, Villa-Lobos, Tomasi and Cowell. In addition, he has played in numerous ensembles, including the Cleveland Orchestra, Santa Fe Opera, New Jersey Symphony, Oregon Symphony, Long Island Philharmonic, Group for Contemporary Music, Charleston Symphony, New York Solisti and the Manhattan Chamber Orchestra.
He has recorded three albums with the Cleveland Symphonic Winds under the direction of Frederick Fennell and a compact disc of the music of Villa-Lobos with the Quintet of the Americas as well as recordings with the Saxophone Sinfonia, Philharmonia Virtuosi, New York Solisti, Paul Winter Consort, North-South Consonance and the New Sousa Band. His most recent recordings include an environmental-jazz CD of solo improvisations, the newly discovered classical saxophone concerto of the 19th-century American composer Caryl Florio, and his solo CD, Vintage Saxophones Revisited, featuring the premiere recording of Cowell's Hymn and Fuguing Tune #18. He most recently recorded works for saxophone and orchestra by Bernhard Heiden, Alec Wilder and Sabine Pautza and a solo work by Robert Martin. He is the founder and leader of the New Hudson Quartet, which has performed concertos of Calvin Hampton and Nicolas Flagello, and recently released two CDs of American music.
Cohen holds M.M. and D.M.A. degrees from Manhattan School of Music. His teachers have included Galan Kral, Joe Allard and Sigurd Rascher. He has published more than 100 articles on the history and literature of the saxophone in music journals such as the Saxophone Journal, Instrumentalist, CBDNA Notes, Clarinet and Saxophone Society Magazine of Great Britain, The Grainger Society Journal and theSaxophone Symposium, and since 1985 a feature column, "Vintage Saxophones Revisited," for theSaxophone Journal.
Combining his musicological pursuits with performing activities, Cohen has rediscovered and performed lost saxophone literature, including solo works for saxophone and orchestra by Loeffler, Florio and Dahl (for winds), as well as rare chamber works by Grainger, Ornstein, Sousa, Cowell, Siegmeister and Loeffler. As arranger he has written The Renaissance Book, a collection of Renaissance songs and dances for saxophone quartet (Galaxy Music); Four Piano Blues of Copland for saxophone quartet (Boosey and Hawkes); and, as editor, has prepared the ossia passages for the Concerto for Saxophone by Ross Lee Finney (Peters Music). His company, To the Fore Publishers, publishes his arrangements and settings for saxophone ensemble as well as original, historical and contemporary saxophone works from selected composers. Cohen frequently presents lectures on the saxophone, illustrating his talks with rare instruments, manuscripts, and archival material from his extensive private collection.