Cellist and Conservatory faculty member Nicholas Canellakis, a member of the Lincoln Center Chamber Music Society and a rising international star, makes his Carnegie Hall concerto debut, plus much more. . .
/web/new_2016news/Canellakis_Nicholas_teaser.jpg
Faculty News
February 3, 2015
News from our illustrious faculty: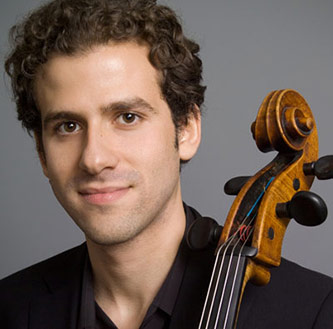 Cellist and Conservatory faculty member Nicholas Canellakis will be performing this coming Sunday, April 19 in Carnegie Hall's Stern Auditorium with the American Symphony Orchestra, under the direction of Conductor Leon Botstein. In this, his Carnegie concerto debut, Nick will be performing Leon Kirchner's Music for Cello and Orchestra, originally written by the Harvard composer for his former pupil, Yo-Yo Ma. The concert, titled "Music U.," has been billed with the tag, "In a country without kings and courts, universities have served as the patrons for many of America's greatest composers" and will present the music of five composers from Ivy League schools. The intriguing program will also include Randall Thompson's Alleluia, Horatio parker's Dream-King and his Love, George Rochberg's Symphony No. 2, and the world premiere of Roberto Sierra's Cantares, and will also feature the Cornell University Glee Club and Chorus, Robert Isaacs, Choral Director and Conductor, and tenor Phillip Fargo.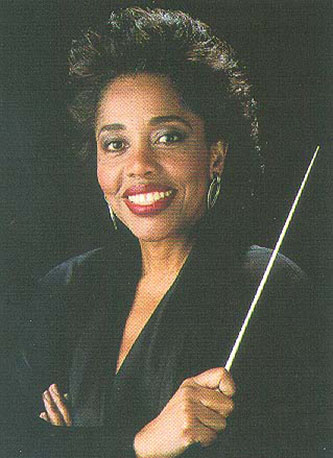 Tania León
As Director of the noted Composers Now Festival in New York City, Tania León has secured a grant for the festival from the estimable Rockefeller Brothers Fund. The press release calls the funding "transformative" in that it will allow for new initiatives as well as the expansion of the thriving annual citywide fest, presented in conjunction with The Fund for the City of New York, which promotes the work of living composers, both established and new. The Conservatory applauds León's continued commitment to showcasing the work of young composers while her own career continues to flourish.
Updated April 15, 2015 
ICE (International Contemporary Ensemble) performed two of Tania's works for mixed ensemble as part of Voces de America Latina at Harvard University. Voces de America Latina is a series curated by musicologist Carol Oja (chair of the Music Department at Harvard) and Tania León, highlighting today's vibrant new music scene throughout the Americas. Steven Schick conducted ICE in León's Toque on Friday, April 17, and León conducted the ensemble in Indigena on Saturday, April18.  Other composers featured in the series were Mario Davidovsky, Leo Brouwer, Hilda Paredes, Marcos Balter, Marisol Jimenez, Julio Estrada, Carlos Iturralde, and Gabriela Ortiz. Both concerts took place at Paine Concert Hall, Harvard University, Cambridge. MA.
In addition, as part of Voces de America Latina, León was interviewed by musicologist Alejandro L. Madrid on Thursday, April 16 at 4 pm in the Farkas Hall Studio, 10-12 Holyoke St., Harvard University, Cambridge. MA. Madrid is the author, with Robin D. Moore, of Danzón: Circum-Caribbean Dialogues in Music and Dance (Currents in Latin American and Iberian Music) (Oxford University Press, 2013), which includes an in-depth analysis of Toque.
NPR'S Latino U.S.A. features Tania León. The new radio show, titled "Reprise," features artists and musicians who are making old things new again. León will be interviewed by Maria Hinojosa. The program airs in New York City on WGBO (Mondays at 6:30 pm) and WNYC (Sundays at 6 am and 7 pm), and at different times across the country, starting Friday, April 17, mid-day through next Thursday.  http://latinousa.org
During the June 2015 Tony Awards, composer  Jeanine Tesori, in her acceptance speech, after receiving the award for Best Musical Score for "Fun Home," mentioned Professor Tania León as one of her inspirations. Tesori said, "I am so proud to be standing here with Lisa Kron. We stand on the shoulders of other women who've come before us:  Mary Rodgers, Tania León, Linda Twine." A video of this speech can be seen here.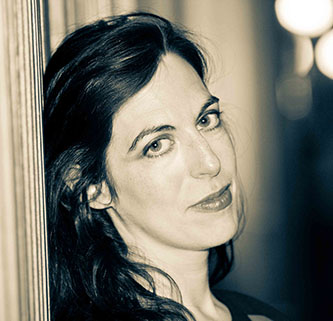 Dalit Warshaw
Warshaw writes us about performing the premiere of her piano concerto:
"It was a true 'wonder-realm' of an experience conjuring my new "Conjuring Tristan" with the Grand Rapids Symphony (conducted by the brilliant David Lockington) this past week! What a unique orchestra, that plays with the heart and musical understanding of a chamber ensemble, as much with a new work as with standard repertoire. And to interact with this orchestra as piano soloist, joining them in experiencing from within as my piece took shape, was utterly transforming, not to mention an honor."
Jeffrey Kaczmarczyk of The Grand Rapids Press writes of the performance:
Warshaw's "Conjuring Tristan" for piano and orchestra, one of several premieres the Grand Rapids Symphony is giving this season, proved to be an ambitious undertaking. . . The Grand Rapids Symphony under Lockington has performed a number of pieces by the professor of composition at Boston Conservatory of Music, including "After the Victory" for chorus and orchestra in 2006 and "Camille's Dance" in 2002. . . Her narrative concerto is based on Thomas Mann's novella, "Tristan," which tells the story of an ailing, young woman, in residence in a sanitarium while undergoing treatment for tuberculosis. Gabrielle also is a pianist who rekindles her artistic spirit while playing through the music of Wagner's opera at the urging of another patient. . . Leitmotivs - particular musical gestures, denoting a person, a place or an idea - abound in Wagner's music, and "Conjuring Tristan" appropriates many, particularly in an expansive solo cadenza summarizing the scene in which Gabrielle reads through the score, lovingly played by Warshaw. . . ..."Conjuring Tristan" for the first time is that it tells a story within a story that itself is a metaphor portraying the dichotomy between life and art, all clothed in the soundscape of 20th century music. ... A graceful and sensitive pianist, Warshaw is an intriguing orchestrator who draws a wealth of colors from an ensemble."
--excerpted from the complete review.
We congratulate Dalit on the successful premiere, its positive reception, and thrilling performing experience, and wish her more success in the near future.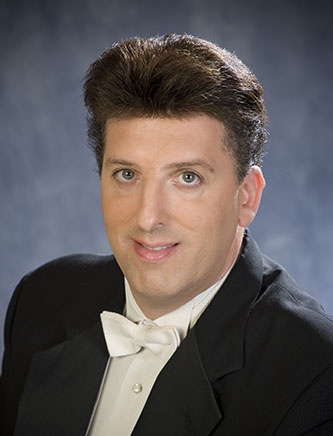 Jeffrey Biegel
Pianist Jeffrey Biegel reports that he is to receive an honorary doctorate from Moravian College, where he will be performing:
"It is with tremendous pride and joy to share with you that the Moravian College in Bethlehem, PA will confer an Honorary Doctorate degree upon me following a performance with their symphony orchestra on Sunday evening, February 22nd at 7pm. Maestro Donald Spieth joins me with the Moravian College Community Orchestra for the World Premiere of Grammy winning composer, Jeremy Lubbock's "Moods--a Duet for Piano and Strings" which Mr. Lubbock recently composed for me. We will also perform Leroy Anderson's "Concerto in C". This came as a total surprise today upon my arrival, as I had only prepared to perform with the orchestra at Moravian College. The performance and the conferring of the Honorary Doctorate will be 'live' online."
The entire Conservatory congratulates Prof. Biegel on receiving this great honor.
Jason Eckardt
Composer Jason Eckardt recently received notice in the New York Times for a new piece that was debuted last year at S.U.N.Y. Purchase and will soon receive its official premiere. As extracted from the Times piece:
"[Suzanne Farrin] also sought out new work, securing a commission that yielded 'Ascension,' by the contemporary composer Jason Eckardt. The piece, the second part of a projected three-part work dealing with sound being used as a weapon in interrogations, had its debut last year when a quartet of Purchase students, aided by Mr. Eckardt and two professors, performed it at the school.
"'It was a real challenge for them,' Mr. Eckardt said, 'but one they embraced.'
"On April 12, 'Ascension' will get a professional treatment when the Jack Quartet, a contemporary ensemble, presents it at the performing arts center. The presentation will not have a planned lighting component, unlike 'Subject,' the first part of the work, which accompanied bursts of sound with stroboscopic flashes. But it will have moments of provocation, said Kevin McFarland, the Jack cellist.
"'The point isn't to torture the audience,' he said, 'but to have the audience consider the subject.'"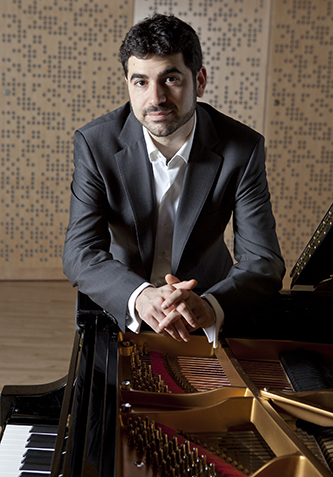 Michael Brown
The Conservatory recently received the following announcement from WQXR, which included impressive news about pianist and faculty member Michael Brown:
"Five Avery Fisher Career Grants Awarded for 2015

"On March 18th at The Jerome L. Greene Performance Space at WQXR, Joseph W. Polisi, the Program's Chairman, Charles Avery Fisher and Nancy Fisher announced five 2015 Avery Fisher Career Grant recipients: PAUL HUANG, KRISTIN LEE and SIMONE PORTER, violinists; MATTHEW LIPMAN, violist; and MICHAEL BROWN, pianist.
"The announcement of five 2015 Avery Fisher Career Grants to Michael Brown, pianist; Paul Huang, Kristin Lee, and Simone Porter, violinists; and Matthew Lipman, violist, was made on Wednesday, March 18, 2015. All five recipients were honored at a celebration at The Jerome L. Greene Performance Space at WQXR by the Avery Fisher Artist Program's Chairman, Joseph W. Polisi, along with Charles Avery Fisher and Nancy Fisher.

"The announcement was followed by performances by all five Career Grant recipients. These performances were recorded for radio broadcast and webstream by WQXR, New York's classical music station, with hosts Elliott Forrest and Robert Sherman, and will air on Monday, April 6, from 10 - 11 pm on 105.9 FM and www.wqxr.org. The 2015 Career Grant presentations mark the continuation of a long standing relationship with WQXR, which has been a broadcast partner of these festivities since the first Career Grants were awarded in 1976. Since then, 136 Career Grants have been awarded (including this year's grants), and all recipients are currently working musicians. Former Career Grant recipients identified early in their careers include pianists Inon Barnatan and Joyce Yang; cellist Alisa Weilerstein; violinists Augustin Hadelich and Hilary Hahn; and the Calder Quartet. Showcasing Career Grant awardees for the fifth consecutive year, WNET Thirteen will spotlight 2015 Career Grant recipients on NYC-ARTS."

We look forward to the April 6 WQXR broadcast as well as the WNET NYC-ARTS program.
Michael, who joined the piano faculty last year, also recently won a competition to become a member of the prestigious Chamber Music Society of Lincoln Center Two in 2015, where he will join his long-time collaborator in The Canellakis-Brown Duo, cellist/filmmaker Nicholas Canellakis, who also serves on the Conservatory faculty. Michael's already impressive credentials as performer, both of modern and classical works, and composer continue to grow. The Conservatory is pleased to welcome Michael on board and congratulates him on both of these momentous artistic accomplishments.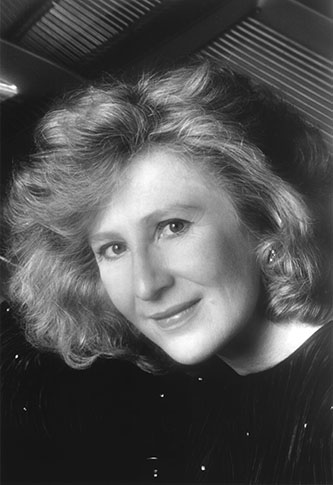 Ursula Oppens
Pianist Ursula Oppens received accolades in a New York Times review for her premiere performance of David Hertzberg's Orgie-Céleste.
Douglas Geers
Composer Douglas Geer's work Inanna's Descent was recently performed by violinist Maja Cerar at Spectrum on Friday, February 13.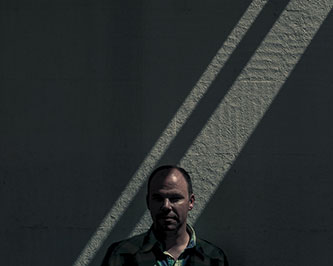 David Grubbs
Accolades continue to roll in for Prof. David Grubb's new book, "Records Ruin the Landscape." Rick Moody's interview with David for Salon is online.
The New Yorker also posted two online features about "Records Ruin the Landscape." One is an interview conducted by Sasha Frere-Jones.
The follow-up, which ran the following week, is a roundtable discussion that expands the conversation to include Pauline Oliveros, Christoph Cox, Marina Rosenfeld, Lisa Kahlden, and Jace Clayton.
We congratulate David on the great reviews and attention the book has drawn.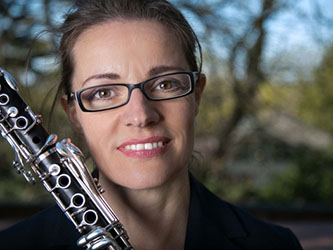 Marianne Gythfeldt
Congratulations to our colleague Marianne Gythfeldt for being recognized in New Yorker critic Alex Ross's Notable 2014 Performances/Recordings. This recognition also extends to Adrian Morejon, bassoon, who joined our adjunct performance faculty this past fall and is a member of the Talea Ensemble along with Prof. Gythfeldt.
Marianne reports:
"I'm thrilled to tell you that the New Yorker (Alex Ross) chose one of our performances with Talea Ensemble as one of the 10 Notable Performances of 2014.
"Pierluigi Billone's Mani.Long was performed by Talea Ensemble on March 7th featuring Adrian Morejon on bassoon, Rane Moore and Marianne Gythfeldt on bass clarinets, and Alex Lopowski on percussion."
The article appears here.
Back to Fermata — Spring 2015