Monica Danilov sings in "Sound of Music" and Liu Ye publishes article on Liszt competition
/web/new_2016news/MonicaDanilovteaser.jpg
Student News
June 2, 2015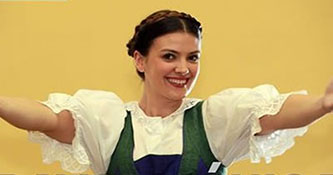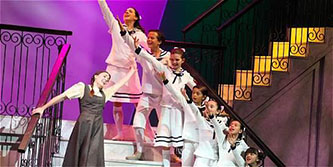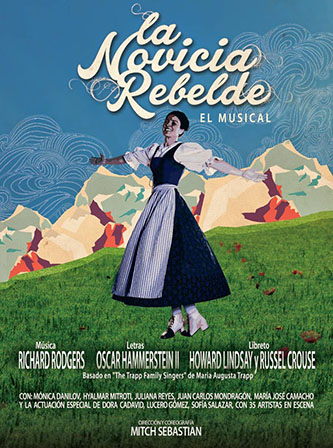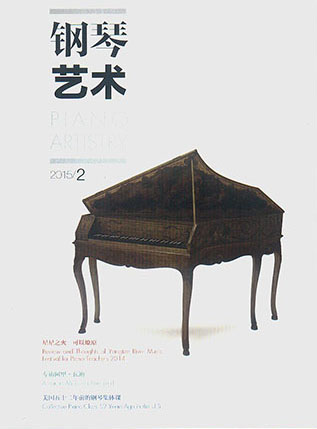 Monica Danilov (mezzo-soprano). Monica Danilov has been performing in Bogotá, Colombia, to great acclaim, singing the role of Maria Rainer von Trapp in La Novicia Rebelde, a Spanish-language production of The Sound of Music. A master's student of Professor Patricia McCaffrey's, Monica reports that the company has "sung 40 sold-out shows (over 35,000 people have come to see it), and now there is talk of a possible international tour in the near future." Monica received a nice write-up in the May issue of Opera News.

Liu Ye (pianist and conservatory graduate musicology candidate). Liu Ye recently appeared as a member of the International Press Jury at the 10th International Franz Liszt Piano Competition held in Utrecht, the Netherlands, one of the leading international piano competitions in the world. Invited last November as a representative of Piano Artistry Magazine, China's most prestigious piano journal, Liu subsequently published a music critique in the Volume 2, 2015 issue of the journal. The jury panels consist of internationally renowned concert pianists, piano educators and music critics.
Nia Austin, candidate for the B.Mus. in Music Education, gave a clinician presentation in a Community Performance session entitled "Lift Every Voice and Sing – Gospel Choir in Your School" at the79th NYSSMA Winter Conference on December 6, 2014. In addition, Nia and her fellow student, Matthew Davis, as founders and co-directors of the Brooklyn College Gospel Choir, mounted the first CUNY Gospel Choir Festival on Saturday, May 23, 2015 in Whitman Theatre, featuring choirs from City, Queens, and John Jay Colleges along with special guest David Wright and the New York Mass Choir.
Justin Gaines (candidate for B.A. in Music) completed the requirements, was examined, and was promoted to Eagle Scout on March 4, 2015. Justin's special promotion was honored on June 7, 2015, at an Eagle Scout Court of Honor in Mount Vernon, NY.
Back to Fermata — Spring 2015