Conservatory's faculty member among 175 recipients of this year's awards
/web/aca_visualmedia_music/Dalit_Warshaw_teaser.jpg
Composer Dalit Warshaw Awarded Prestigious Guggenheim Fellowship
May 31, 2016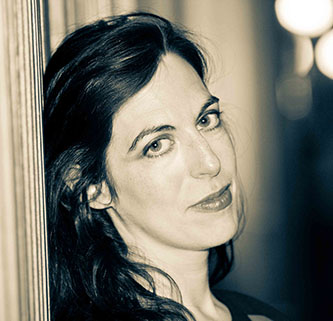 The Conservatory was very proud and pleased to learn that internationally acclaimed composer, pianist, and thereminist Dalit Hadass Warshaw—a member of our illustrious composition faculty for the past few years—was recently the recipient of a Guggenheim Fellowship. The Foundations press release reads:
"On April 5, 2016, the Board of Trustees of the John Simon Guggenheim Memorial Foundation approved the awarding of 175 Guggenheim Fellowships (including three joint Fellowships) to a diverse group of 178 scholars, artists, and scientists. Appointed on the basis of prior achievement and exceptional promise, the successful candidates were chosen from a group of nearly 3,000 applicants in the Foundation's ninety-second competition."
Warshaw's works have been performed by numerous orchestral ensembles, including the New York and Israel Philharmonic orchestras (Zubin Mehta conducting), the Boston Symphony, the Cleveland Orchestra, the Houston Symphony, and the Grand Rapids Symphony. We congratulate Dalit on her great accomplishment and the spate of recent successes she has so deservedly earned.
Back to Fermata – Spring 2018