Exciting News from Our Distinguished Faculty
/web/aca_visualmedia_music/FERMATA_Spring2010_TaniaLeon_94x60.jpg
Faculty News
April 3, 2018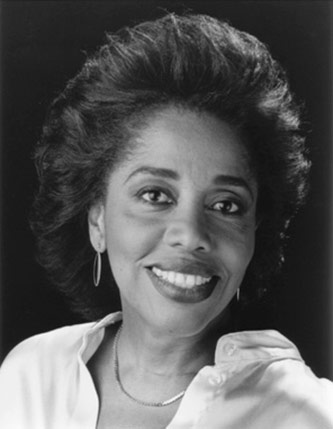 Tania León
As always, we have much to report on Tania León's doings:
Update, April 19, 2018: We are excited and proud to announce that world-renowned composer Tania León has been elected to the American Academy of Arts and Sciences. We heartily congratulate Tania for this well-deserved honor and continually marvel at her work and accomplishments.
December 2 and 3, 2017, the Los Angeles Philharmonic premiered León's new work, Ser, commissioned by the orchestra, at Walt Disney Concert Hall in Los Angeles. The exciting program also included Bernstein's Serenade, featuring soloist Hilary Hahn, and Rachmaninoff's Symphony No. 3. In October, at the MadWomen Festival Gala in Madrid, León was awarded the MadWomen Award in Music. The MadWomen Awards recognize the work of the most outstanding professionals in each of the various artistic disciplines.
Jazz flutist Néstor Torres' new CD, released by Naxos, features the premiere recording of León's Del Caribe, Soy! The recording, also titled Del Caribe, Soy! (Caribbean, I am!), explores many facets of Latin American concert music and also includes León's La Conga de Maggie Magalita, and music by Miguel del Aguila, Rafael Hernandez, and the flutist himself. Scored for flute and piano, Del Caribe, Soy! features León on piano. She was also featured on the cover and in the February issue of International Musician. The article, "Tania León: A Celebration of Diversity in Composing and Life," explores her rich career.
In December, Steinway & Sons announced the addition of Tania León to their roster of Steinway Artists, a select and prestigious group of pianists who have chosen to perform exclusively on Steinway pianos. She was also honored among the Musical America 320 Professionals of the Year, all of whom had their photos appear on the cover of the special issue. León was also honored to be the recipient of a 2018 United States Artists Fellowship. The 2018 awardees were drawn from a peer-nominated pool of more than 500 outstanding applicants. Additionally, she was recently featured in Bernstein's Unanswered Questions, a celebration and updating of Leonard Bernstein's 1973 Norton Lectures at the New York Public Library for the Performing Arts, The Bruno Walter Auditorium, 111 Amsterdam Avenue. She was joined by Elena Moon Park (Found Sound Nation), Ellen Highstein (Director, Tanglewood Music Center), and Rebekah Heller (Artistic Director, ICE).
Finally, León has been appointed vice president for music for 2018–20 by the American Academy of Arts and Letters, where she will join Tobias Picker in that position.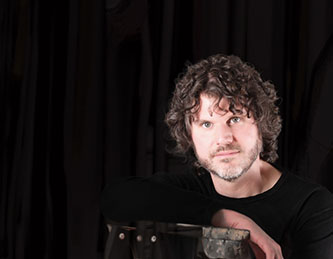 Jason Eckardt
Jason Eckardt, Conservatory of Music composer, has been awarded the Half-year Fellowship by the Ethyle  R. Wolfe Institute for the Humanities to write a composition and essay titled A Return to "Concord."
On Thursday, May 17, Christopher Ebert, associate professor and interim director of the Wolfe Institute, sent out the following announcement:
"During his fellowship semester, Jason Eckardt will write a composition for piano commemorating the 100th anniversary of Charles Ives' Sonata No. 2, "Concord, Mass., 1840–60," considered one of the piano masterpieces of the 20th century. Professor Eckardt intends the piece to be both a celebration of the work by Ives as well as a glance forward at what might lie ahead for the piano in the 21st century. Ives' composition was accompanied by a prefatory essay, and Eckardt will also write his own accompanying essay that concerns the capacity for music to express extra-musical concepts and explores Ives' musical embodiment of the ideas of the Transcendentalist writers. He will reflect on ways in which these ideas concerning nature, politics, individualism, and beauty are manifested in his own work. The score and essay will be published together by Carl Fischer Music."
This is but the latest of Eckardt's triumphs and awards. Just last month, on April 4 at Spectrum in Brooklyn, an array of outstanding soloists presented the composer's works in a concert devoted to his music:
Jason Eckardt Portrait Concert
April 4, 7 p.m.
Spectrum
70 Flushing Avenue, Brooklyn
The ambitious program included:
Asarum canadense: "Wild Ginger" (2014), from A Compendium of Catskill Native Botanicals, book 2
Rebekah Heller, bassoon
suspension/bridge (2015)
Jordan Dodson, guitar
Compression (2017)
William Lang, trombone
Athrium filix-femina: "Lady Fern" (2014), from A Compendium of Catskill Native Botanicals, book 2
Bridget Kibbey, harp
World Premiere
The Silenced (2015)
Claire Chase, flute
Eckardt writes: Particularly when composing for solo instruments, I explore the physical and psychological boundaries of the performer. While sometimes this may take the form of dense, intricate figuration for the performer to navigate, other times it may test the limits of mental concentration required to maintain the structural integrity of a passage. The six pieces on this program each probe the uncertain territory at the edges of performance practice. The engagement of the performers with whom I have been fortunate enough to work with here has both rewarded and encouraged my search for a music that is at once precisely realized and thrillingly precarious.
"Wild Ginger" and "Lady Fern" are two parts of an ongoing project documenting my creative reflections on botanicals native to my home in the Catskill Mountains. suspension/bridge addresses my preoccupation with musical tension as well as examples of tension in the physical world. Compression references compressive and positional asphyxia, particularly as a result of police brutality. The Silenced is a meditation on those who are muted, by force or by political, economic, or social circumstances, yet still struggle to be heard.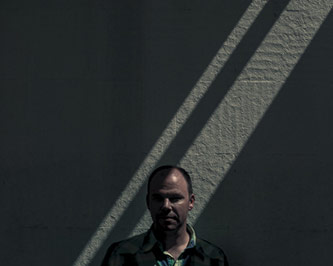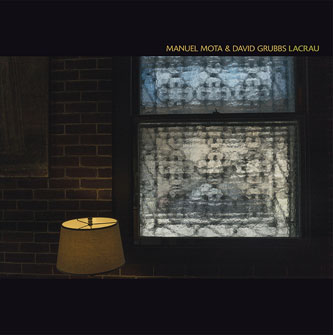 David Grubbs
David Grubbs has a new book out, Now That the Audience Is Assembled (Duke University Press). Below are links to some of the recent press about this illuminating book:
In addition, on May 11, Empty Editions released Taku Unami and Grubb's first duo album, Failed Celestial Creatures, on LP and as a download via Bandcamp:
The Wire is currently streaming the album in full on its website.

Here is the press release:

David Grubbs and Taku Unami
Failed Celestial Creatures
Empty Editions EE003
Release date: May 11, 2018

Before becoming disciple to the Buddhist pilgrim Xuanzang in the novel Journey to the West, Shā Wùjìng was cast out of heaven, exiled to earth, and transformed into the river monster Wujing, one of the thirteen thousand monsters in the River of Flowing Sand, plagued by philosophical questions and doubts: "I am a fool." "Why am I like this?" "I am a failed celestial being."
Empty Editions is pleased to present Failed Celestial Creatures, an unexpected collaboration between composer-guitarist David Grubbs (Gastr Del Sol, The Red Krayola) and Tokyo-based musician Taku Unami. Primarily recorded in Kyoto, the album takes inspiration from the duo's shared musical and literary influences, emerging just as much from their improvisatory explorations as from an eclectic reading list exchanged prior to the recording sessions. The album's narrative inclinations are rooted in both artists' previous experiments with the complex reciprocity between sound and text, including Grubbs' work with the poet Susan Howe and Unami's collaborations with writers such as Eugene Thacker and Evan Calder Williams. Failed Celestial Creatures draws in particular upon a group of short stories by the short-lived Japanese author Atsushi Nakajima (1909–42)— perhaps best known for inflecting Classical Chinese folktales with a modernist vein of absurdist and existential foreboding—as the imaginary backdrop for its set of guitar-based instrumental explorations.
In Nakajima's "The Moon Over the Mountain," a mad-poet metamorphosed into a hybrid-tiger recites poetry with an obscure defect, while "The Rebirth of Wujing" sees the titular river monster self-identifying as a "failed celestial being" [堕天使]. The cryptic collapse read in both of these episodes resonates with Unami's research into the etymology of the chinese character "堕," meaning "to fail" in modern usage, but historically understood as referencing "sacred meat from the altar fallen on the ground." Such a primordial scene evokes the violation of the sacred as a tacit aspect of ritual. This failure of ritual, always a condition (and perhaps even a technique) for musicians of Grubbs' and Unami's ilk, can be broadly understood as the primary point of departure for Failed Celestial Creatures. Situated within this affective terrain, the album's title-track consists of a side-long progression of dirge-like riffs enveloped by clouds of vaporous electronics—eventually erupting into unruly squalls of feedback as Unami joins Grubbs on electric guitar. The B-side features a cluster of luminous guitar duets which are beguiling in their seeming effortlessness and simplicity. Threadbare and fallen, Grubbs and Unami invoke the failed ritual, the spilling at the altar, always suggested at the precipice of sonic emergence.
The release was recorded by Taku Unami at Soto, Kyoto, August 7 and 9, 2017 and mastered by Rashad Becker at D&M. All music by David Grubbs and Taku Unami, published by Gastr Virgo Music (BMI). The LP is produced in an edition of 500 on 180 gram vinyl.
Updated June 22, 2018
The Blue Chopsticks record label has issued notice of David Grubbs' most recent release:
Manuel Mota & David Grubbs, Lacrau
Blue Chopsticks BC31 LP/DL
http://www.dragcity.com/artists/manuel-mota-david-grubbs
https://manuelmotadavidgrubbs.bandcamp.com/album/lacrau

"Lacrau is the first U.S. release of music featuring the Portuguese guitarist Manuel Mota. Mota's mysterious, uncompromising, resolutely personal approach to the instrument has most often been captured on solo recordings—and typically of an immersive length, such as Rck, a 5-CD release from 2013. Lacrau captures the ambience of a warm Sunday afternoon in late fall in Lisbon when longtime friends Mota and David Grubbs sat down for this waking dream of a first duo performance. The session unfolds with a real-time, documentary feel in which athematic, non-repeating musical gestures are rendered with an extreme sensitivity to microscopic soundworlds brought about by fingertips, strings, and tube amplifiers. These explorations are as apt to find emotional weight in the solitary note in all its fret-buzzing glory as they are in unexpected turns of phrase briefly referencing blues and jazz.

"'Lacrau' is an older Portuguese word for 'scorpion' (predating 'escorpião'), as well as the name of a good, cheap restaurant in Manuel's hometown of Ericeira, on the west coast of Portugal. Its quality of being out of time, its rough texture, and its multiplicity of meanings make it as good a name as any—and better than some—for this beautifully unconventional and unconventionally beautiful album, one that occupies a unique place among the recordings of Mota and Grubbs.

"Apart from his solo performances and recordings, Manuel Mota is known for his collaborations with a range of musicians including Phill Niblock, Noël Akchoté, Margarida Garcia, David Maranha, Okkyung Lee, Tetuzi Akiyama, and Toshimaru Nakamura. David Grubbs has played in Gastr del Sol, The Red Krayola, and Squirrel Bait and performed with Tony Conrad, Susan Howe, Pauline Oliveros, Eli Keszler, and many others."
Back to Fermata – Spring 2018