New York Philharmonic to Premiere Tania Leon's New Work "Stride"
/web/aca_visualmedia_music/TANIA_Leon_teaser.jpg
Faculty News
February 4, 2020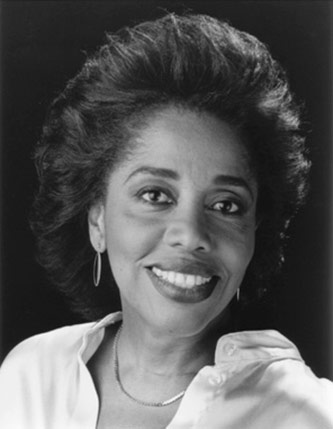 Tania León's Stride to Premiere
Tania León's Stride will receive its world premiere by the New York Philharmonic next week, on February 13, 15, and 18. The orchestral piece, commissioned by the New York Philharmonic, will be performed as part of the Philharmonic's Project 19, a multiyear New York Philharmonic initiative that features commissions by 19 women composers in honor of the centennial of the United States Constitution's 19th Amendment. In addition to León's new work, the concert program, conducted by Jaap van Zweden, will include Brahms' Violin Concerto with soloist Janine Jansen and R. Strauss' Der Rosenkavalier Suite. More information and tickets are available on the New York Philharmonic website.

The February 15 concert will be followed by Nightcap, an intimate program curated by Tania León and hosted by Nadia Sirota, in which the composer will explore her jazz and Latin-American influences. More information and tickets are available on the New York Philharmonic website. 

In addition, Composers Now—the monthlong festival founded by Artistic Director Tania León and now in its 10th year—will kick off on January 31 with a diverse program of performances. During Opening Night, held at the National Opera Center's Marc A. Scorca Hall in New York City, the festival will present Carman Moore with this year's annual Composers Now Visionary Award and will celebrate the first-ever recipient of the organization's First Commission initiative, 11-year-old Ilaria Loisa Hawley. The new program awards young composers with support aimed to encourage artistic potential and creative development. Hawley will have her work When the Water Reflects premiered by Face the Music Ensemble under director Vasudevan Panicker. Also on the program will be performances of works by Niloufar Nourbakhsh, Robert Dick, Darian Thomas, and Noah Becker, and a presentation by composer Lisa Bielawa.
We applaud Tania's continued success and notoriety as she retires from her many years of invaluable service to the Conservatory. Our own segment of the Composers Now Festival, the February 26 Winter Composers Concert in the Tow Center's Don Buchwald Theater, will be dedicated to her, and we look forward to a future concert to salute and celebrate her contributions.
David Grubbs latest release: Comet Meta
David Grubbs announced his latest release last Friday:
"I'm pleased to announce that Comet Meta, my second duo album with Taku Unami, is released today.  The digital version is available from Bandcamp (https://grubbsunami.bandcamp.com) and dragcity.com (streaming platforms as well), with the LP shortly to follow.  I couldn't be happier to be springing this one, and you'll find a press release at the end of this message.
"To mark the album's release as well as the publication of The Voice in the Headphones, former New Yorker critic Sasha Frere-Jones has posted a wide-ranging interview we did for his terrific new blog/newsletter S/FJ, also containing links to audio and video from recent performances and readings and even a video of Dave Grohl performing a Squirrel Bait cover:
https://sfj.substack.com/p/david-grubbs
Press Release:
Longtime friends and now the most simpatico of collaborators, Comet Meta finds David Grubbs and Taku Unami fully in third-mind territory as they start the conversation anew after their touted 2018 debut, Failed Celestial Creatures (Empty Editions). Comet Meta grew out of concerts in Seoul, Hong Kong, and Tokyo, with ground broken for this recording on a plane 35,000 feet above the East China Sea and in a tiny Risograph studio in Tokyo where they had to be extremely quiet. Those familiar with Grubbs's and Unami's extensive discographies know them as folks who like to think and to make on their feet and on the run, with situation and surroundings profoundly generative. 
The sound world of Comet Meta ranges from pindrop twin-guitar focus ("Comet Meta" and "Nothing Left to Hear but the Night") and Grubbs's piano maneuvering in Unami's electroacoustic forcefields ("Mirror Auction at Echo Decor" and the horror homage "Walking Corpse in an Old House") to unclassifiable throbs, ceiling fans, and the distant exultation of the crowd at the New York City marathon. 
Back to Fermata — Spring 2020