Arturo O'Farrill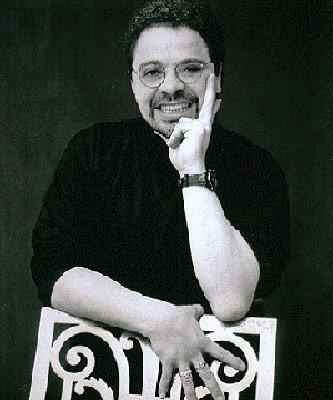 Substitute Assistant Professor, Acting Director of Jazz Ensembles, Jazz Studies.
A pianist, composer, educator, and founder of the nonprofit Afro Latin Jazz Alliance, Arturo O'Farrill was born in Mexico, grew up in New York, and was educated at the Manhattan School of Music, Conservatory of Music of Brooklyn College, and the Aaron Copland School of Music at Queens College. Mr. O'Farrill played piano with the Carla Bley Big Band from 1979 through 1983. He then went on to develop as a solo performer with a wide spectrum of artists including Dizzy Gillespie, Steve Turre, Freddy Cole, The Fort Apache Band, Lester Bowie, Wynton Marsalis, and Harry Belafonte.
In 1995, Mr. O'Farrill agreed to direct the band that preserved much of his father's music, the Chico O'Farrill Afro Cuban Jazz Orchestra, which recently concluded a 15-year residency at Birdland. In 2002, Mr. O'Farrill created the Afro Latin Jazz Orchestra (ALJO) for Jazz at Lincoln Center due to a large body of music in the genre of Latin and Afro Cuban Jazz that deserves to be much more widely appreciated. His debut album with the Orchestra, Una Noche Inolvidable, earned a GRAMMY Award nomination in 2006, and the Orchestra's second album, Song for Chico, earned a GRAMMY Award for Best Latin Jazz Album in 2009. In 2011, Mr. O'Farrill and the ALJO released their third and newest album, 40 Acres and a Burro, which was nominated for a GRAMMY Award for Best Large Jazz Ensemble Album.