German Diez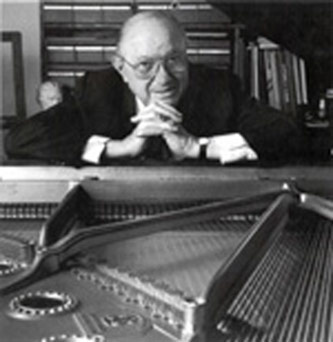 Piano.
Born in La Habana, Cuba. Winner of The National Music Award Competition for studies in foreign countries in 1945, German Diez was granted a personal scholarship by world famous Maestro Claudio Arrau and his assistant Rafael De Silva, to study in the United States for a period of 10 years. He also studied with Edward Steuermann, Carl Friedberg, student of Clara Schumann, and Schenker's musical analysis with Ernst Oster. During this time he played concerts in the West Indies, Cuba, and the United States appeared on radio, television and premiered several works by American composers in American musical festivals. Having been in the educational world since 1948, he taught many outstanding young pianists that became winners of prestigious piano competitions, like the Chopin Piano Competition of USA, Artist International, etc.
German Diez participated in juries of many piano competitions, in Washington D.C., in New York, including the first William Kapell Piano Competition, the AMSA of Cincinnati, Ohio, the National Federation of Music 1990 and 1991, The Governor's Award, New York City Public High School Piano Competition in 1993. Appointed to be in the National Screening Committee of the Fulbright Awards 1990-93. Greenwich House Music School established the German Diez Piano Scholarship in 1997 in honor of his work.
Chairman of the piano department of Greenwich House Music School from 1969-present. Piano instruction at Bard College since 1975. Adjunct piano faculty at Suny Purchase, where he taught Keyboard Literature from 1980-1988. Visiting Professor in 1991 and adjunct faculty at Hunter College, and music faculty at Brooklyn College. Article-interview in Piano Today magazine on Music Education, about the musical legacy of Maestro Claudio Arrau (1997).