Hyo Kang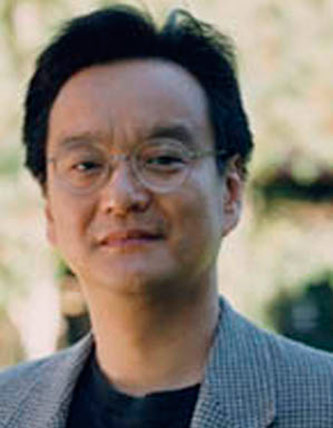 Violin.
Hyo Kang has taught at The Juilliard School and the Aspen Music School since 1978. He was the subject of the Korean Broadcasting System documentary, Teaching Genius - Juilliard Professor, Hyo Kang in 2002. In 2003, he was presented with the prestigious National Arts Medal by the Korean government for his contributions to the arts, the highest honor of its kind.
As violinist, teacher, and artistic director for the past three decades, Mr. Kang has led a flourishing and versatile career. He has made numerous concert tours in the United States, Europe, Asia, Canada, and Central America. As a member of the highly acclaimed Theatre Chamber Players of the Kennedy Center in Washington, DC for over twenty years, he has given many works their American premieres, and enjoyed musical collaborations with such artists as Leon Fleisher, Pina Carmirelli, Walter Trampler, and Andre Watts.
Mr. Kang, a world-renowned violin teacher, has been on the faculty of the Juilliard School since 1978, and has given master classes in the United States, Korea, and Japan. He has also been on the faculties of the Aspen Music School in Colorado since 1978, and the Nagano Aspen Music Festival in Japan from 1994 to 1997. He was a visiting professor at the Seoul National University in 1994 and served as a judge in several international competitions, including the Wieniawski-Lipinski in Poland. His students have distinguished themselves with top prizes at the world's most prestigious competitions and are performing with major orchestras worldwide. Mr. Kang's former students include Gil Shaham, Sarah Chang, and Chee-Yun, among many others. Hyo Kang was born in Seoul, Korea and graduated from The Juilliard School where he studied with Dorothy DeLay.
In 1995, Mr. Kang created a string ensemble, International Sejong Soloists, uniquely comprised of today's leading young soloists from eight nations. Under his musical direction, Sejong has given critically acclaimed concerts at venues such as Carnegie Hall, Lincoln Center's Alice Tully Hall, the Kennedy Center, the 92nd Street Y, Suntory Hall in Japan, Seoul Arts Center in Korea, the National Arts Theatre in Taiwan, and in the Rising Stars Series at Ravinia. Sejong was appointed ensemble-in-residence at the Aspen Music Festival in 1997, a post they still hold today. The ensemble has been featured regularly on National Public Radio's Performance Today, New York's WQXR radio and was broadcast live on WFMT in Chicago from the Aspen Music Festival. At the invitation of World Cup 2002 committee, Sejong performed for FIFA Congress representing 204 nations in Seoul, Korea. It was also invited to perform in celebration of the holidays on CNN's American Morning with Paula Zahn in December of 2002 and Paula Zahn Now on Thanksgiving in 2003. In 2003, he was appointed as the cultural ambassador by the governor of Gangwon Province, Korea and was asked to bring the first international music festival to PyeongChang. Mr. Kang launched the Great Mountains Music Festival and School in summer 2004 and serves as its artistic director.